We offer a specialist service transporting all types of machinery, construction and industrial plant and equipment or other indivisible loads throughout the UK. A complete package is provided including programming, routing, abnormal load notification and liaison with all statutory organisations.
We also have the knowledge and expertise to move unusual loads at short notice to help solve Client's operational challenges.
We operate a modern and diverse fleet of vehicles including;
Low Loaders
Low beds with a payload up to 90 tonnes which are ideal for crawler cranes and heavy piling rigs.
Step Frames with three, four or six axles including extendable four and fully steered 6 axle trailers capable of carrying varying payloads up to 82 tonnes.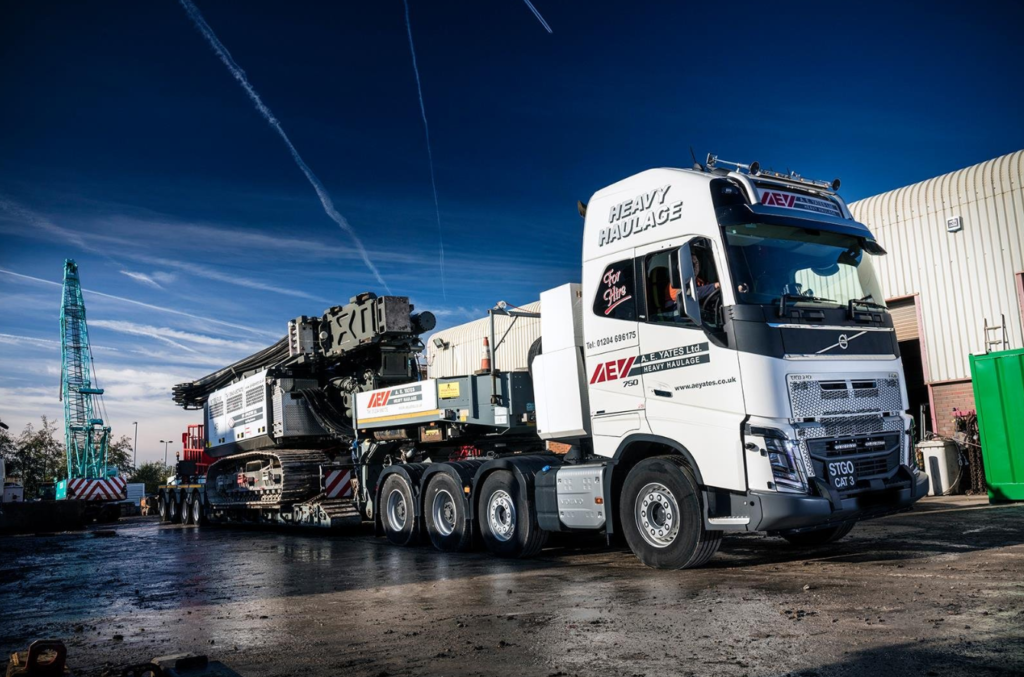 Lorry Mounted Cranes
Articulated trucks with cranes all with flat or step frame trailers. Our cranes are rated up to 52 tonne metre.
Our cranes can be used in conjunction with the lowloaders to transport jib section, counterweights or other ancillary equipment and help rig cranes and the like.
Hook Lift
Available for hire 32000kg with auto sheet.
Compliant Escort Vehicles
Available for hire with experienced personnel.
If you wish to speak to someone regarding our services or your requirements please contact Martin Bull or use the enquiry contact form.