As we are all too aware steel prices are on the increase and have been for some time. These unexpected increases are causing financial strain to many developers and contractors alike.
This is where we, the STEEL PILING CONTRACTOR OF CHOICE, come in.
Europe's largest steel sheet pile manufacturers have highlighted that steel piles can be reused between two and ten times without any loss of their properties. Piles can be extracted from the ground, once they have served their purpose on a project, and can be reused on another site. And when a steel sheet pile comes to the end of its useful performance it is 100% recyclable in an electric arc furnace enabling the material to be transformed into steel products that are of the same or enhanced quality.
We own and encourage the use and reuse of over 3000 tonnes of stock steel held at our facility at Leigh.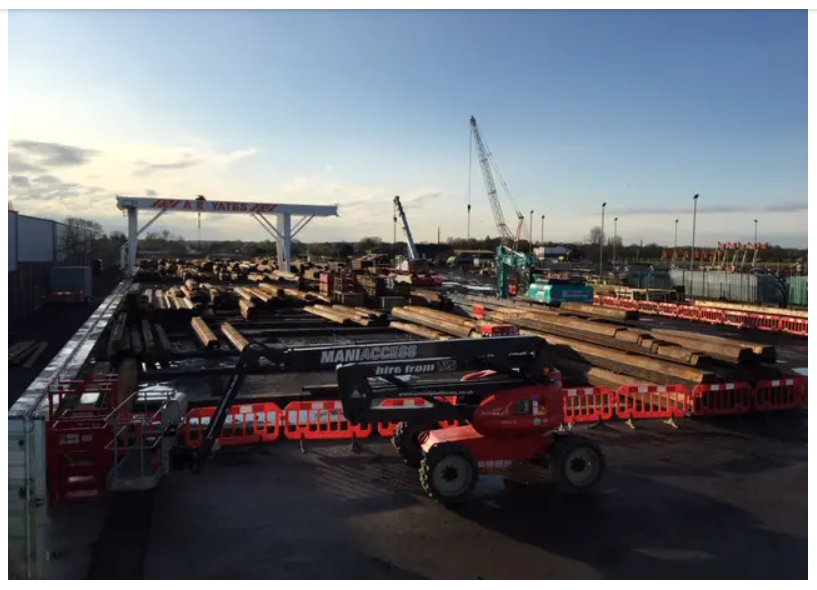 For those projects requiring temporary sheet piles a hire or 'sale and buy-back' option is available. Steel piles sold through either of these services are used in limited period scenarios. We stock a wide range of trench sheet, sheet piles and steel sections for sale or hire by customers and contractors. We are renowned for the offering of a turnkey temporary works system to the building and construction industries. Not only do we put piles in the ground, but we can design, supply and install the temporary works for you.
Over the years we have provided temporary works solutions for many different requirements to a variety of clients all over the UK. From marine/coastal installations, large inner-city developments and smaller shoring solutions to earthworks and groundworks contractors alike. We are aware that there are many companies that offer temporary works solutions to the building and construction industry, but we offer much more than the solution!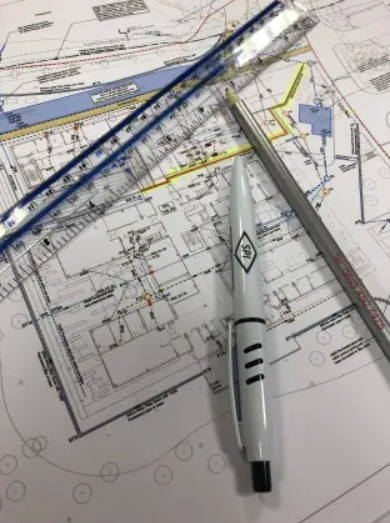 An inhouse design service is on offer, all the way from time of tender, we want you to be assured that you can have complete confidence that at what ever stage we offer advice, this is done so, using our vast experience along side technical design work, throughout the life of your project. We use industry standard design software packages to complete your designs. We provide cost effective solutions for all steel piling requirements whilst always maintaining a clear focus on Health, Safety, Sustainability and Quality throughout the design process.
Sheet piles are suitable in many ground conditions and can be installed using vibratory, vibrationless, or even percussive driving methods. Using our own specialist fleet of Telescopic Leader Rigs, Side Grip Technology, Silent Vibrationless and crane suspended equipment we offer installation and extraction in all sectors and applications for clients. Temporary propping is also available reducing potential program interface risk, meaning your temporary support system are designed, constructed, and handed over ready to use.
Using various types of welding techniques our welders fabricate welded framing to support cofferdams, access jetties and other structures for both permanent and temporary requirements.
We encourage the re-use of steel, holding circa 1000 tonnes of steel section stock at our yard for projects requiring temporary steel propping sections with a hire or 'sale and buy-back' option available.
And finally – it's not always STEEL, we offer Timber Piling too! Many of our plant items are already equipped to handle and install timber piles.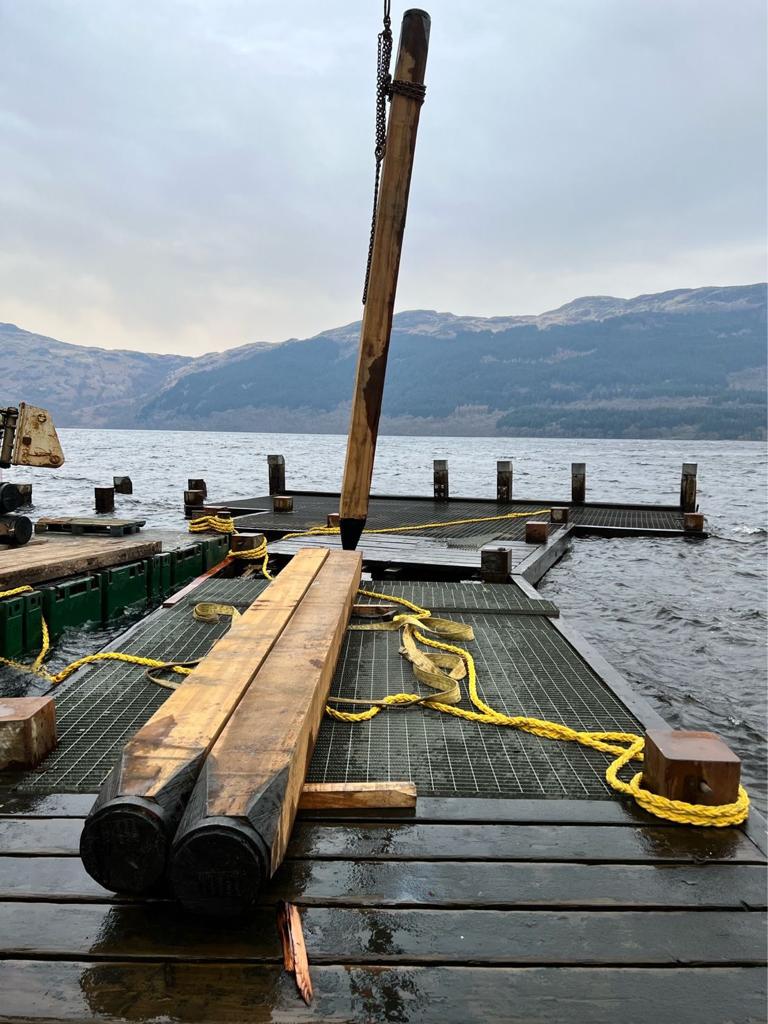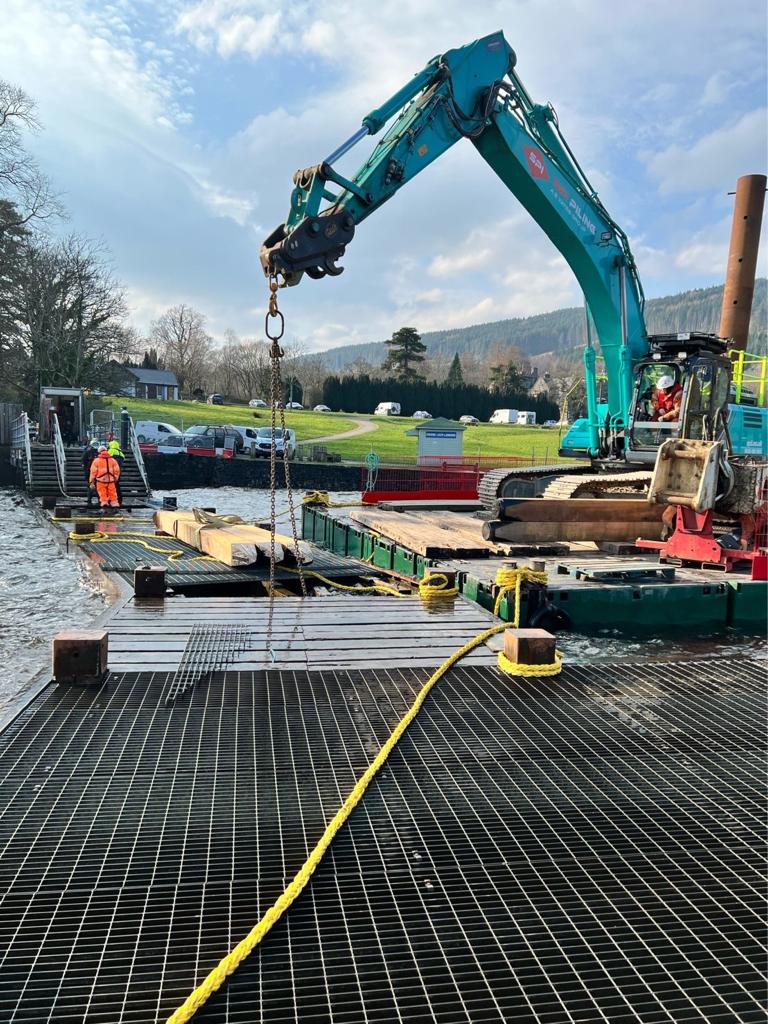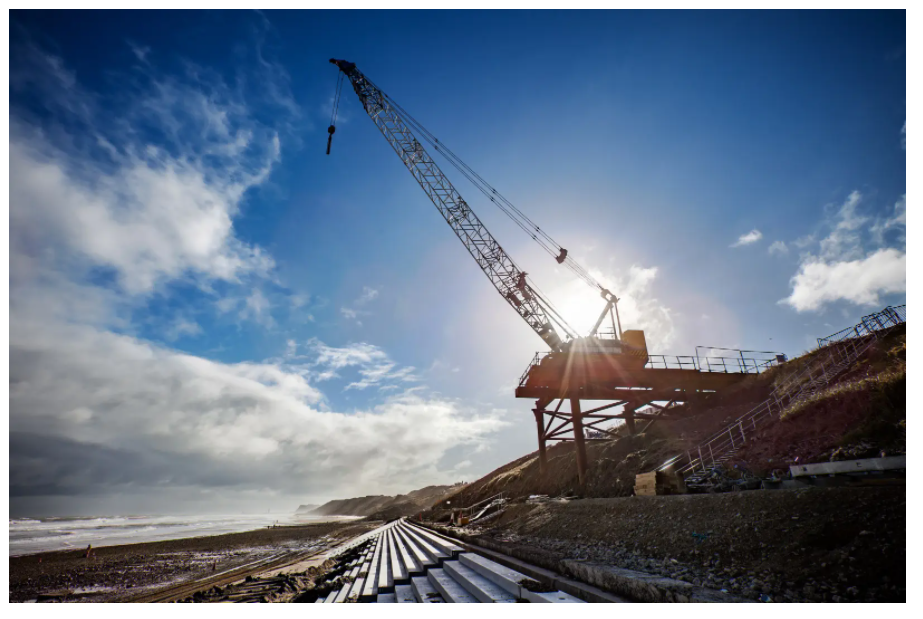 STEEL PILING CONTRACTOR OF CHOICE!