Combined Soil Stabilisation are currently undertaking another project on the omega development at Birchwood, Warrington, working very closely with D Morgan, McLaren Construction and WSP.
This is the largest and most technically challenging project on the development , due to large areas of desiccated clays that require a very stringent treatment method involving lime and water addition.
The works involve 120,000m3 of lime modification with 50% of this volume being the desiccated clays. Followed by 160,000m2 of surface treatment to 30% CBR to form the hardstanding areas and foundation support for two large industrial distribution warehouses.
CSSL have had to set stringent parameters to ensure both the WSP structural fill specification and the treatment of the desiccated clays is achieved.
To achieve this CSSL used the Bell-Streumaster 19m3 spreader unit to ensure very accurate lime addition, a Challenger Water bowser attached to the front of the Wirtgen WR240i mixers to ensure homogenous water addition (when required). The new 20t CCC Hamm Rollers finalised the compaction requirements.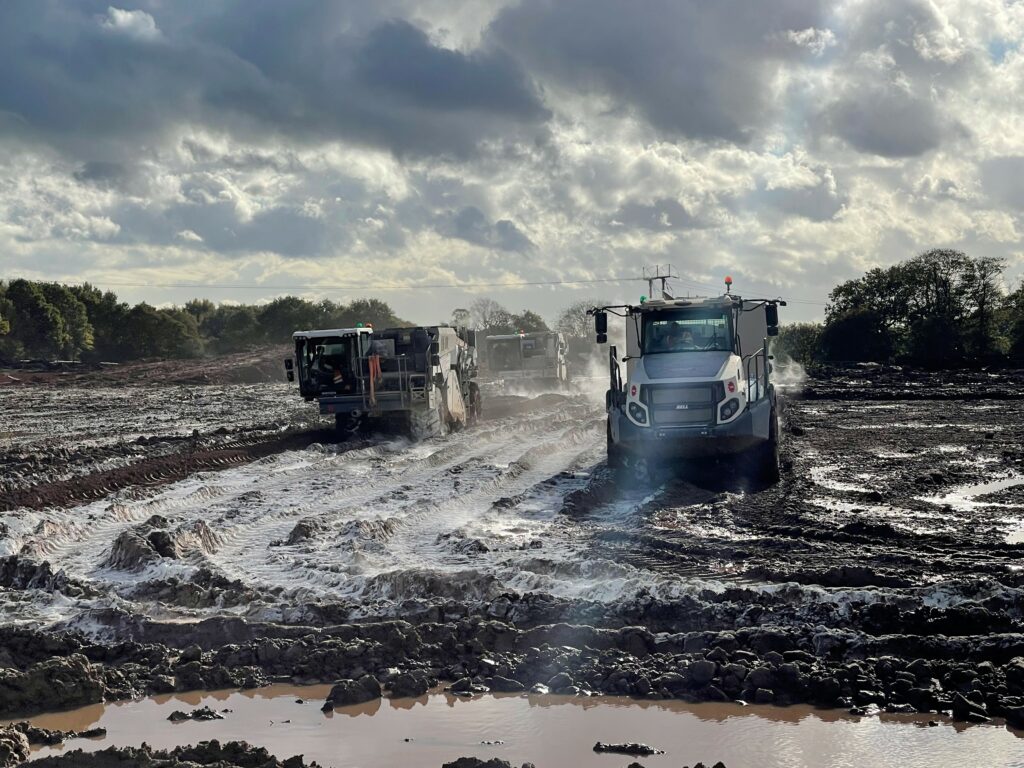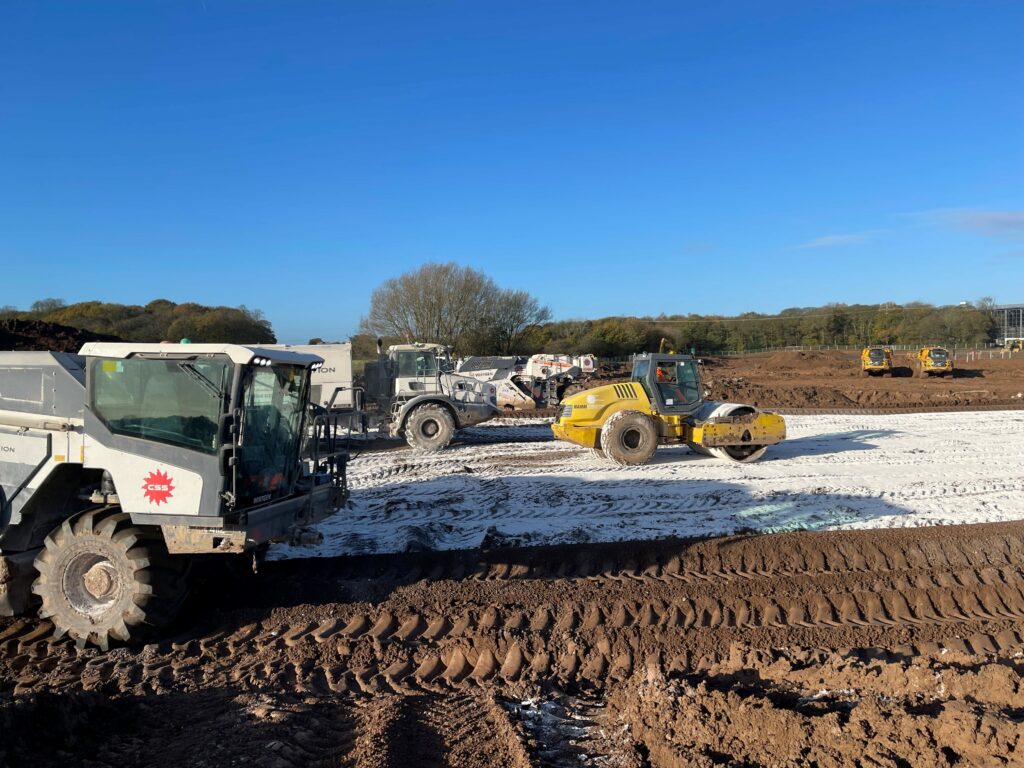 This project started in the autumn and is due to run throughout winter, creating an even more challenging project. We have currently treated 60,000m3 of fill / desiccated clays and 60,000m2 of surface treatment with the first unit handed over with over a week to spare on programme and a good proportion of unit three is already underway even though it was not due to start until December