Case Study
M1
M1
Horizontal Directional Drilling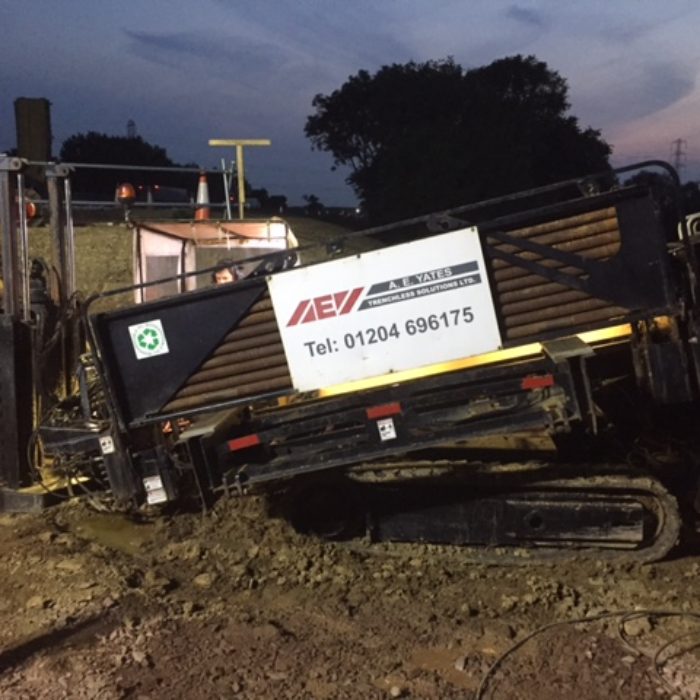 Client

Highways England

Contract No.

D506

Ground Conditions

Clay / Gravel
Overview
M1
A E Yates Trenchless Solutions Ltd were contracted to supply, drill and install various multi duct configurations underneath the live M1 motorway. This project had to be delivered on nightshifts at various crossing points for the installation of the communication ducts and electric ducts for the upgrade of the smart motorway scheme.
The multiple ducts were installed using our Astec 3238 HDD rig, this rig has the capability of 14.5 tonnes of pullback and 3,800 ft-lbs of rotational torque. This rig was chosen as the small footprint was ideal to work within the small access routes along the motorway. This rig piloted and reamed and installed mostly 4 way 125mm SDR11 ducts into small reception pits. The HDD process was designed for little or no settlement needed for minimum risk of any heave or dips across the carriageway, the client monitored the carriageway and no heave or settlement was recorded on any of the crossings. The HDD option proved a more cost effective solution than the auger bore option, this minimised the necessity of deep pits and temporary works before any pipes were installed. We also welded the ducts along the hard shoulder within the traffic management. 6m stick lengths were chosen rather than coils, this was far safer as they would not kick out into the live traffic on installation.
Each HDD crossing was approximately 60m in length. Each duct was then tested and mandrel proven with the installation of a draw cord on completion.
This project was successfully delivered on time and within budget and a very happy client.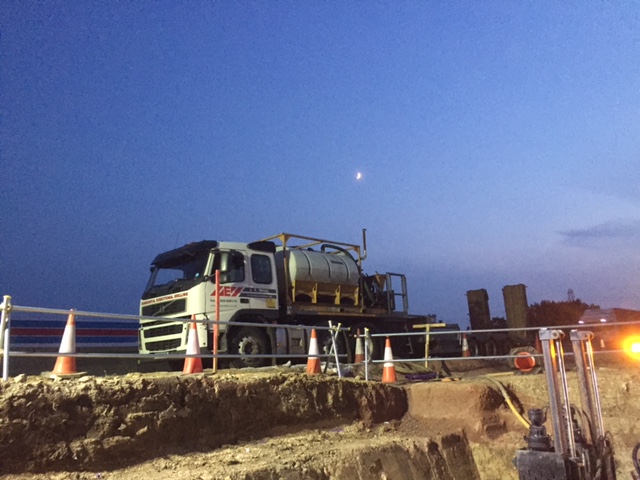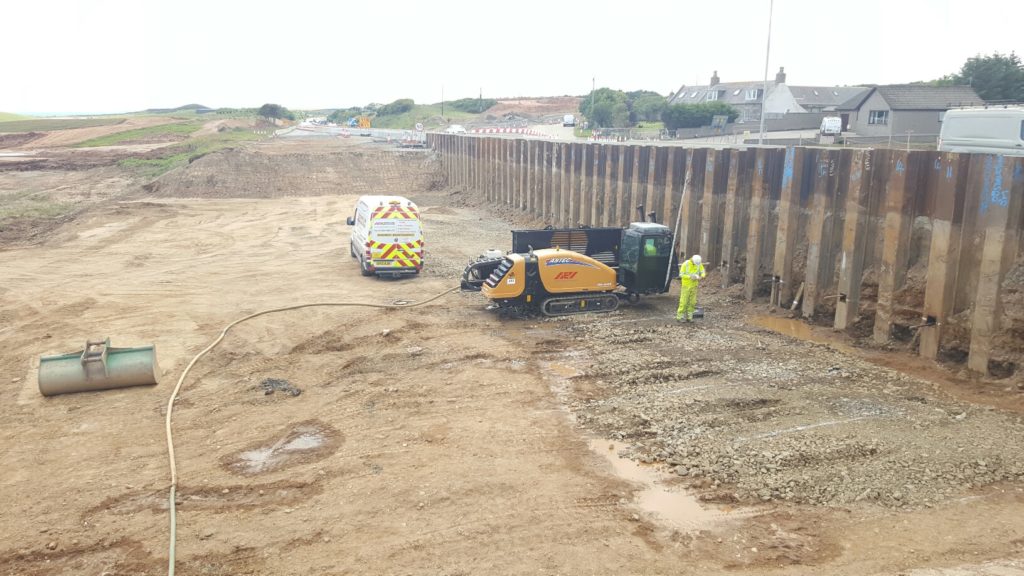 Tie Bar Installation
Read More