Case Study
Peterborough
Cambridgeshire
One of our largest vibro stone column projects to date, for a large Regional Distribution Centre in Peterborough.
Process

Vibro Stone Columns

Duration

4 Weeks

Value

£325,000
Overview
Time Restrictions and a Large Regional Distribution Centre.
In one of our largest vibro stone column projects to date we were tasked with installing nearly 10,000 vibro stone columns in just 4 weeks for a 500,000sq.ft. East of England regional distribution centre for a major supermarket chain. In the logistics, storage and distribution sector steel portal framed buildings are known as sheds. This particular structure, the area of around 9 football fields, is a big shed. Even larger 'mega' sheds go to well over 1,000,000sq.ft.
The site had previously been 'plateaued' as part of the larger development. For this particular use however levels required raising in certain areas. To ensure that building loads were carried through to the compacted fill material a vibro stone column solution was used.
The stone used was a mixture of clean and recycled gravel. On this project the ground was good enough that the bore remained open when driven, meaning we could imlement the 'top fed' method, where the stone is fed in stages into the bore from a loading shovel and compacted by the probe at each stage.
By the time we finished we had driven the 600mm diameter columns up to 4 metres long on both the foundations and the floor slab. Our teams were busy as the project was carried out with two rigs working up to 14 hours per day to achieve the tight 4 week programme. A concrete zone test slab was constructed to allow kentledge to be loaded onto it to monitor settlement ensuring that it was within accepatable limits.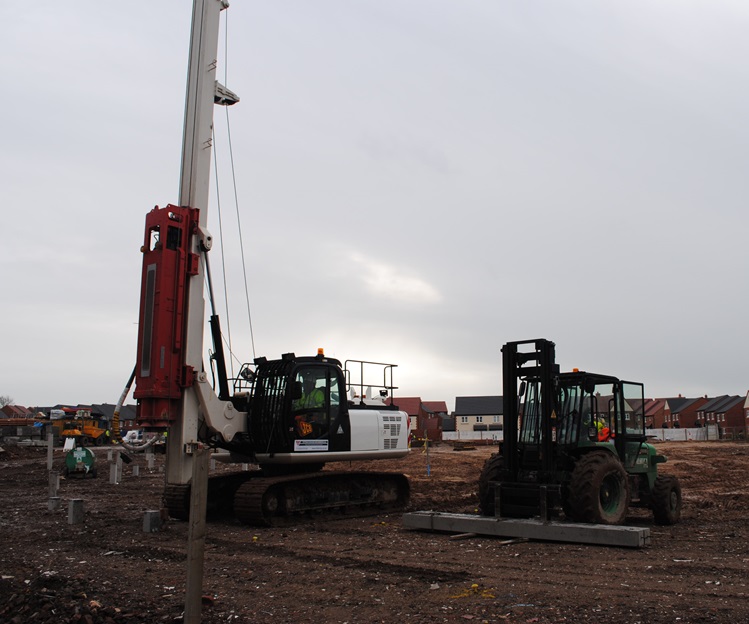 A Housing Project Utilising both Driven Piling and Vibro Stone Column Techniques
Read More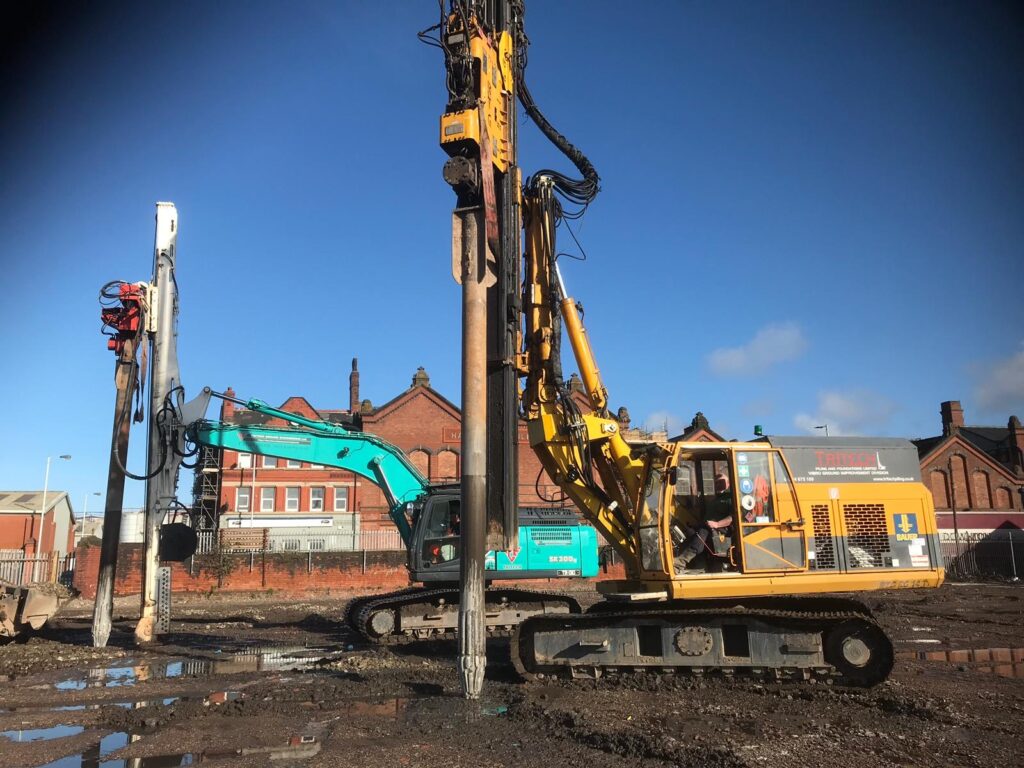 Two warehouse project comparing the performance of two of our vibro stone column rigs.
Read More