­Tritech Ground Engineering has recently completed the installation of vibro stone columns in Oxfordshire for a well known and respected contractor in the 'shed' sector. This is the latest in around 30 projects that we have worked on with the contractor over the last six or so years. As this indicates we have built an excellent relationship and become a trusted supplier by providing excellent value, well designed solutions that have then been delivered safely, efficiently, on time and to budget.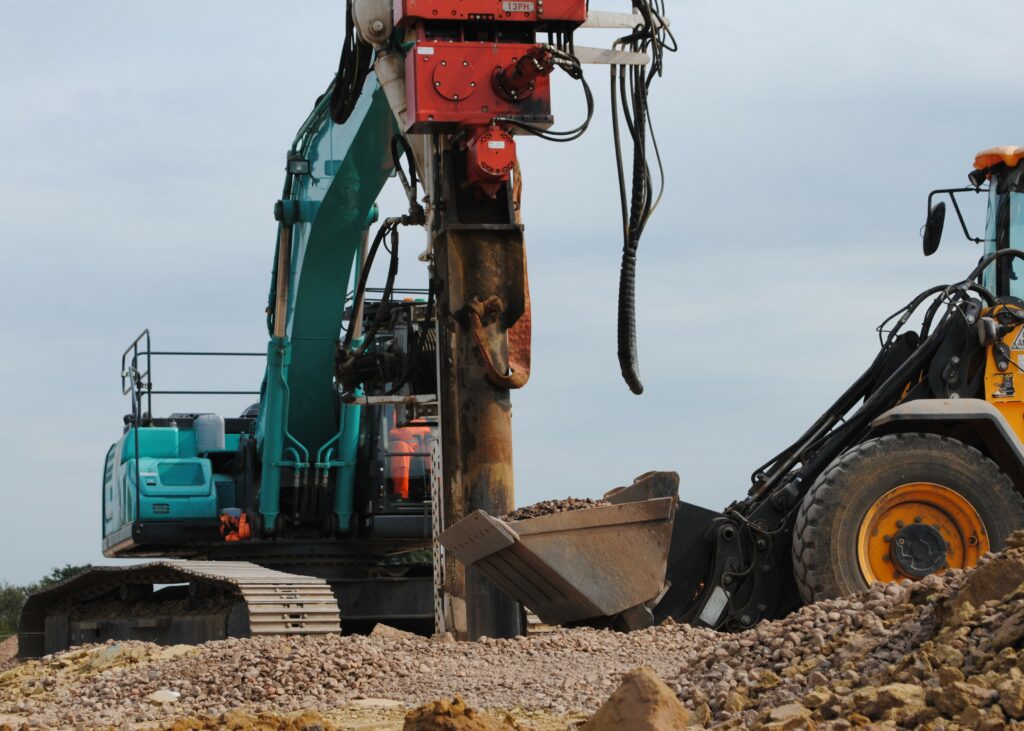 We used our Kobelco middleweight rig on this project. It installed 1477 stone columns to a depth of 4m during a 3 week programme. The top feed method was used as the column bores remained open when the probe was withdrawn. This then allows the stone fill to be fed into the pile in stages by a side tipping loading shovel from the top of the column (as shown on the adjacent image).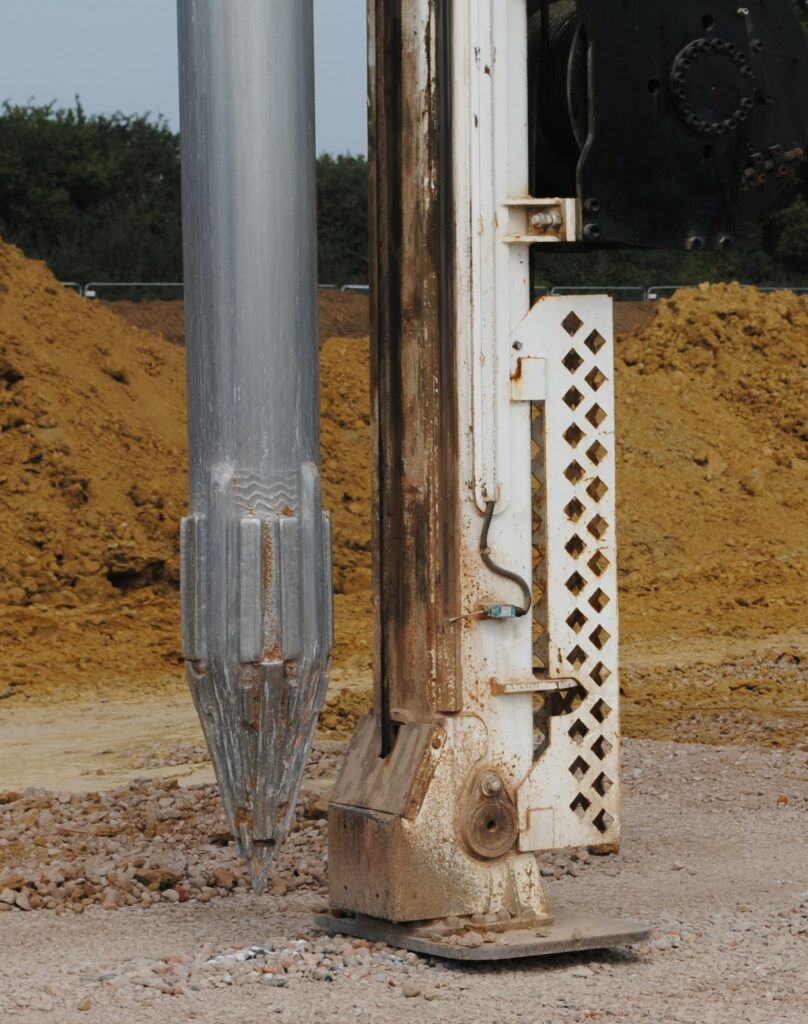 We featured the Kobelco rig back in April when it was put in competition with our larger rig on a project in Liverpool. Although the rig is essentially an excavator modified with a vibro mast by our plant department, its performance was comparable with the larger rig. It can drive piles up to 7m long (the larger rigs have the power to go much deeper) and it is fitted with live telemetry using electronic recording of data for more accurate reporting. The machine's lower mass also allows customers to provide piling platforms that require less thickness.