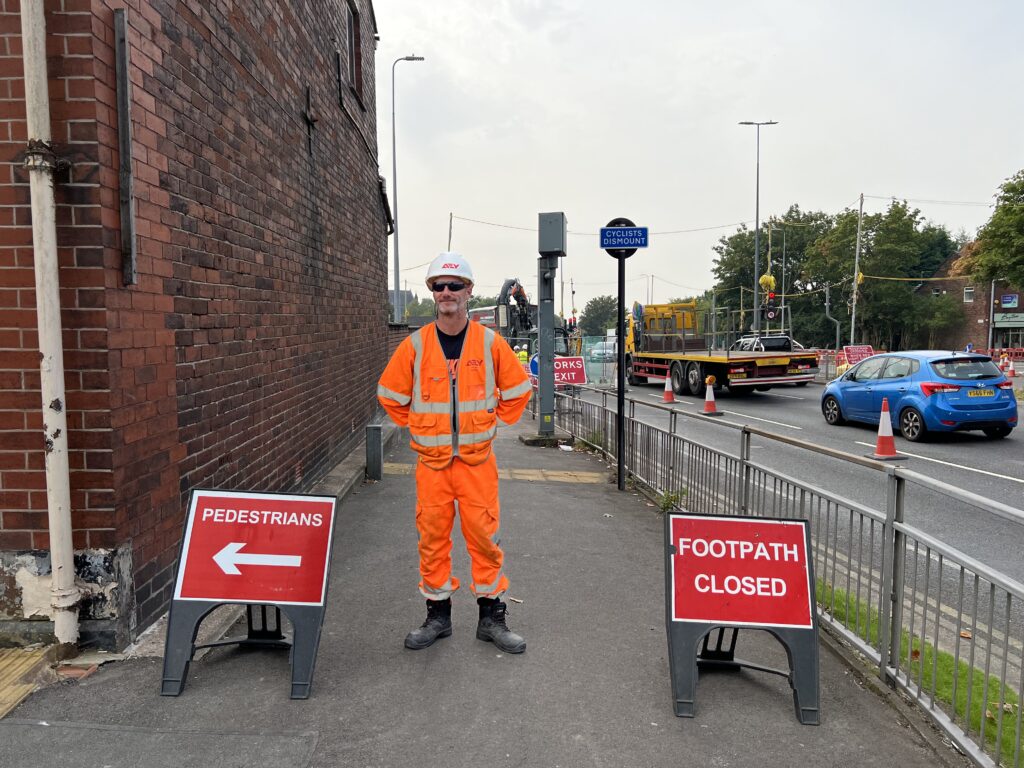 Our current project with National Highways at Broadway/Middleton Road in Oldham is a busy area to get in and out of Oldham town centre as well as a main arterial route from the A627(M) to Manchester and further links to Rochdale and Middleton.

Due to excavations in the roadworks, heavy plant and machinery moving around, and footway closures/diversions we have fully trained pedestrian marshals available during working hours to ensure the safety of pedestrians around the site.

Working with the community is a large part of what we do; the local community can ask our pedestrian marshals any questions if they are concerned or if they need any extra help being guided to a safe diversion route around the work areas. As Middleton Road has many surrounding schools, we want to ensure the safety of children and young people in Oldham.
Nick Leigh our Pre-Construction Director:

At A E Yates we like to go 'above and beyond' to ensure the safety of everyone involved with, or affected by, our works. Our Pedestrian Marshals are an excellent example of where simply complying with Chapter 8 and doing the bare minimum isn't enough.