New Plant & Machinery for SPI Piling Ltd, this year.
NEW BSP DX25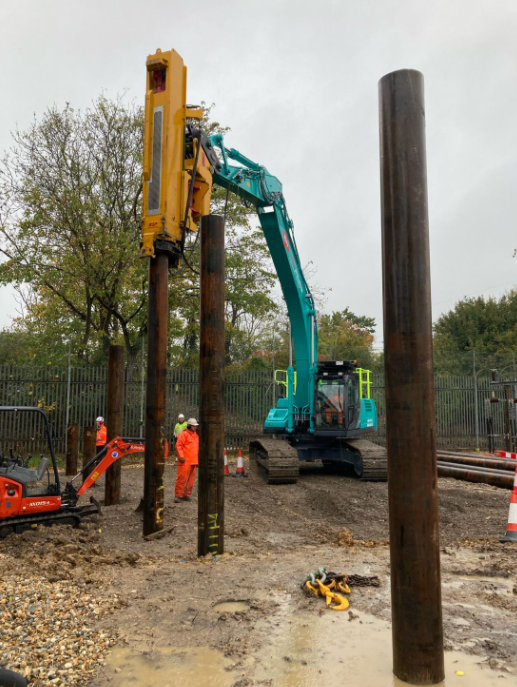 SPI Piling Ltd, purchased a new BSP DX25 hammer, This piece of kit can be used to drive sheet piles, small bearing piles, tubular steel piles and timber piles with ultimate load bearing up to 1800kN. They can be operated directly from a suitable hydraulic excavator. A feature of the new hammers is an innovative BSP double-acting cylinder, whereby the ram is accelerated on its downward path to achieve higher impact energy.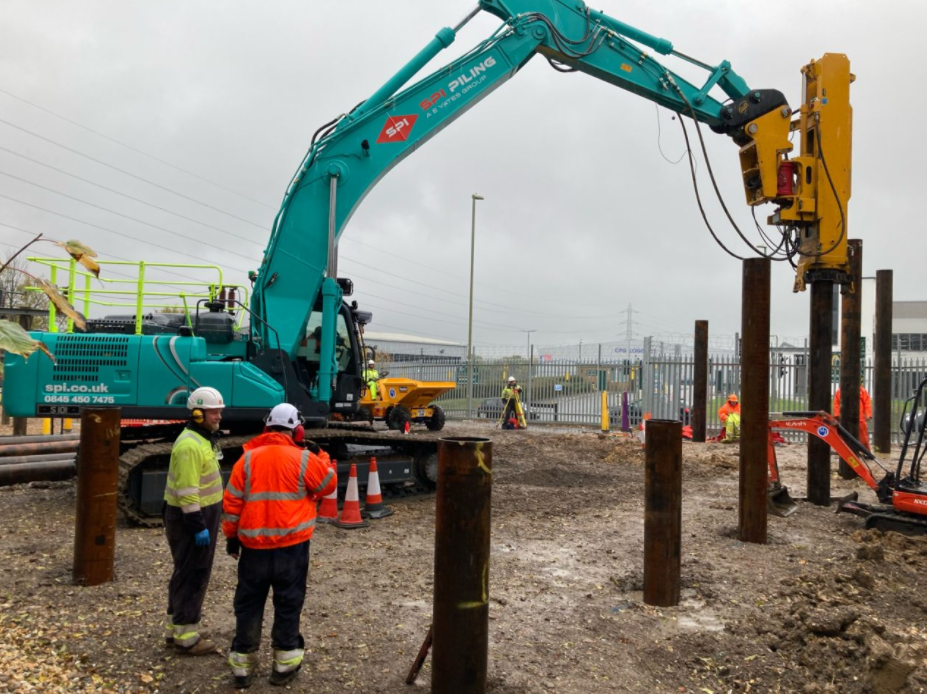 ---
NEW Kobelco SK350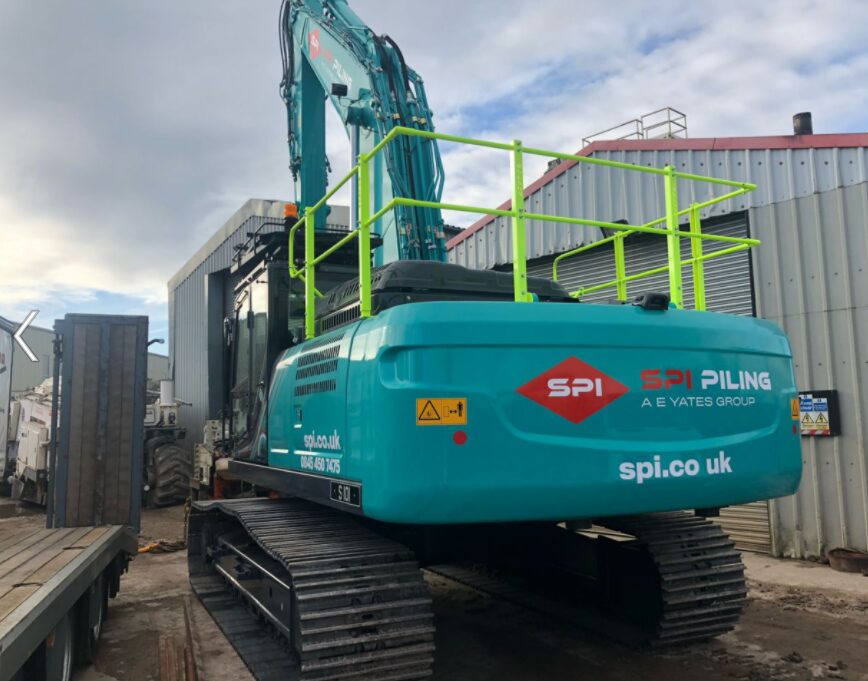 Our Brand New Kobelco SK350, is now fitted out, and straight out to work. fitted out with all the very latest safety devices.
---
NEW Gilbert Grizzly MG-90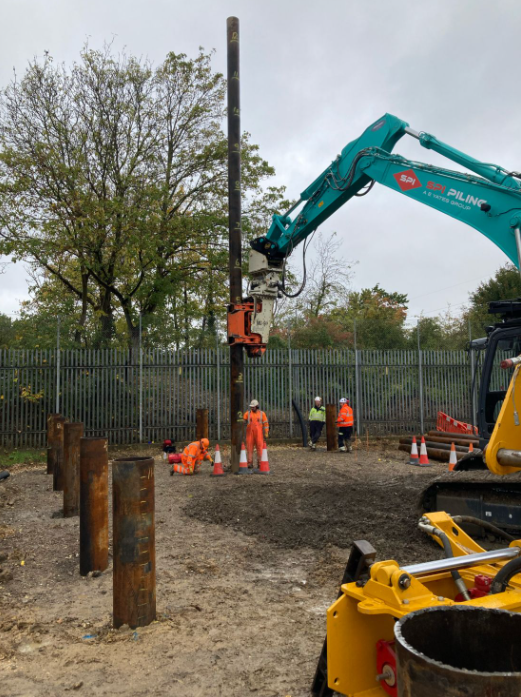 Our 3rd Gilbert Grizzly MultiGrip MG-90, purchased and straight out to one of our projects in Hoeford, Fareham.
Here it can be seen driving CHS tubular piles, before it moved on to the next project, to drive sheet piles. No change to equipment required and no fitters required between driving different pile types, due to its unique versatility.
Marvellous piece of kit!
---
NEW Augertorque 65,000 MAX