In April/May 2022 Tritech Ground Engineering undertook vibro stone columns for a large logistics warehousing project in Speke.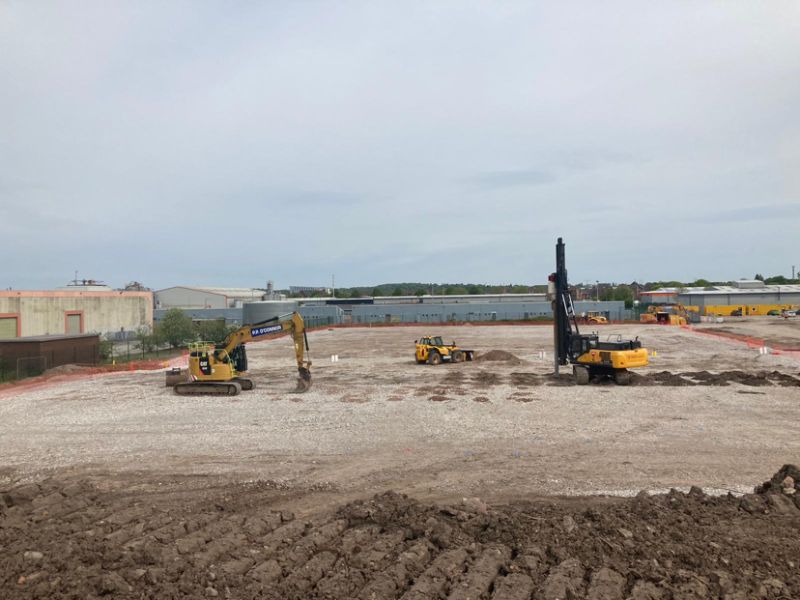 The project consisted of just under 1400 columns installed between 4m – 5m in a mix of sandy and clayey soil conditions. In order to take the stone columns through high strength made ground, and to minimise vibration for existing nearby services Tritech Ground Engineering pre-bored each column positions before installing the stone columns. Despite the deeper-than-average column depths, and the need to pre-bore column positions, by working closely with the client Tritech Ground Engineering completed the job in just under 2.5 weeks, great job guys!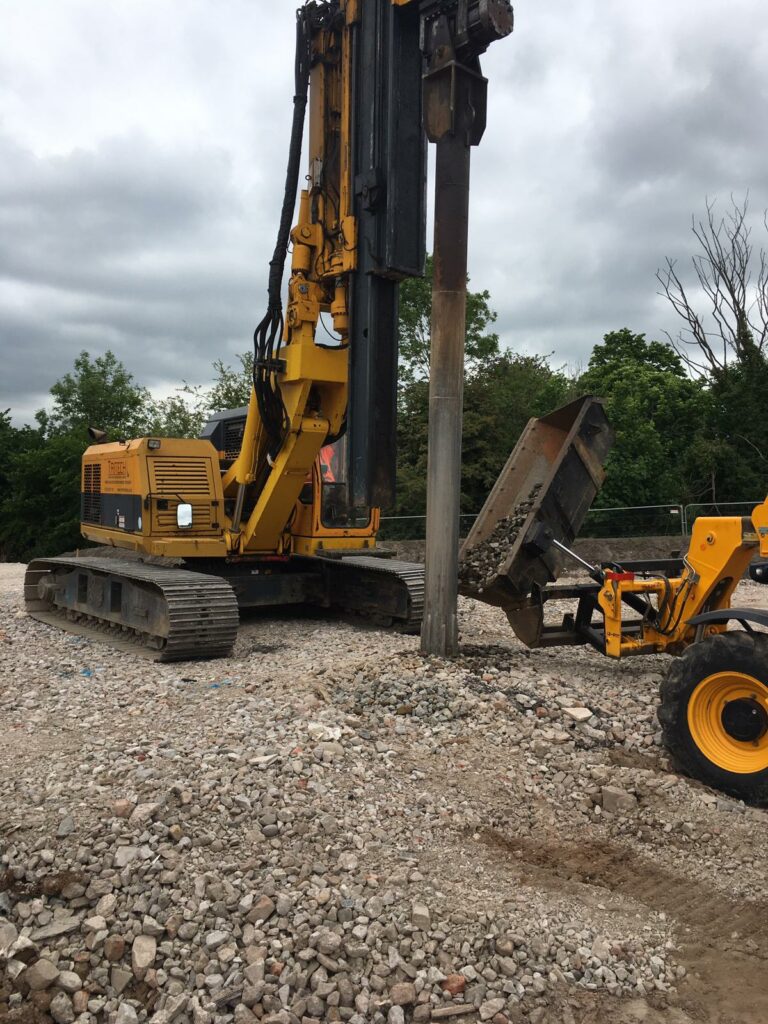 As demonstrated on the project at Speke, vibrodisplacement (vibro stone columns) can be a hugely economical method of enhancing ground bearing capacity and limiting settlements in geotechnically challenging ground conditions. It allows for buildings to be supported on comparatively simple and lightly reinforced foundations at shallow depths and can help significantly reduce programme dates. The technique can be utilised on residential, low-rise, industrial, and logistic buildings.
If you have any sites that you think may benefit from vibro stone columns or any of the other services Tritech Ground Engineering offers (Driven Piling – both precast concrete & steel -, CFA piling, restricted access piling and a full integrated foundation package -pile & groundbeams-) we would be happy to discuss your requirements and offer a best cost solution.