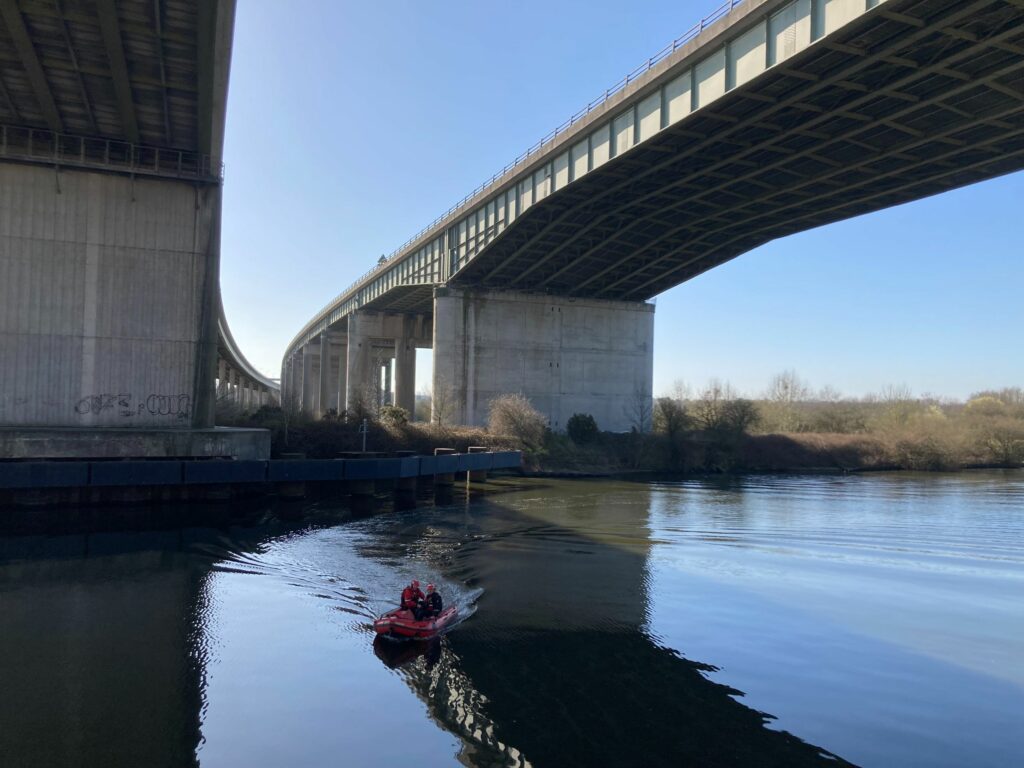 The Thelwall Viaduct Lymm, carries the M6 motorway across both the River Mersey and Manchester Ship Canal. This major structure has a steel mesh walkway which runs beneath the carriageway for the full length of 1.377km. The walkway is for maintenance purposes and offers access to drainage and electrical systems. Over time the walkway panels have become corroded and following inspection the corroded areas were consistent with leakage from the deck above.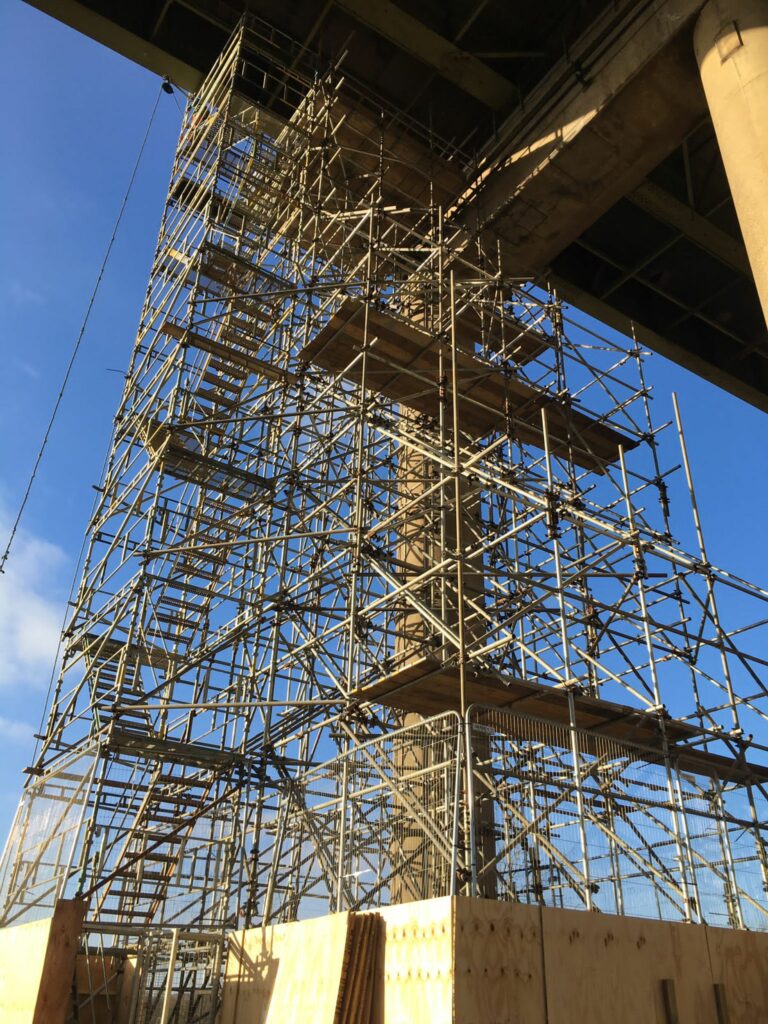 As part of this scheme, National Highways required the corroded panels to be replaced, and the leakage to be repaired to prevent recurrence.
Firstly, the walkway needed to be accessed safely. A rope access contractor was required to install safety lines throughout. Scaffold access was then installed to give more access points to the structures than just at the abutments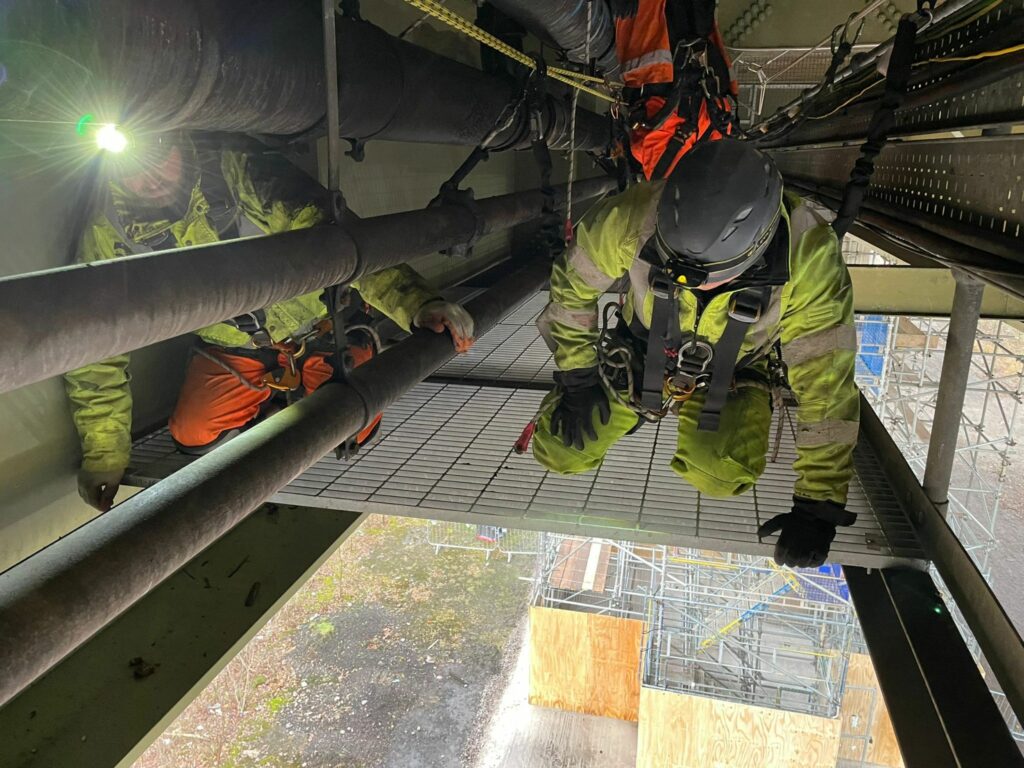 A complex scheme due to the access issues and safety surrounding working at height. A challenging scheme because when panels are removed an exposed edge is created until the new panel is installed. However, once the panels are replaced, the drainage repairs can take place from the relative safety of a secure walkway.
Additional works were instructed to replace more panels and more drainage than originally identified, and even with this extra work, we have still completed ahead of programme on 13th April 2022.