We have strengthened our senior management team to support the growth of the business and our service offering. We have covered the growth of the business in terms of recruiting young people, increasing the size of our rig fleet and adding new services to our offering. People in the business have also grown and developed with the company and stepped up a level that deserves recognition. We are pleased to announce, with immediate effect, that the following roles have been created;
Jack Nicholson moves up to Associate Commercial Director leading the increased commercial team and requirements of the larger business. He will manage the process ensuring that projects run smoothly, internal procedures are complied with and customers are satisfied with our commercial performance. Jack joined us two years ago following a stint at sister company A E Yates Trenchless Solutions and seven years in Australia.
Jack relaxes by turning out in the back row for Macclesfield Rugby Union Club. We would not want to be in the scrum on the opposing side!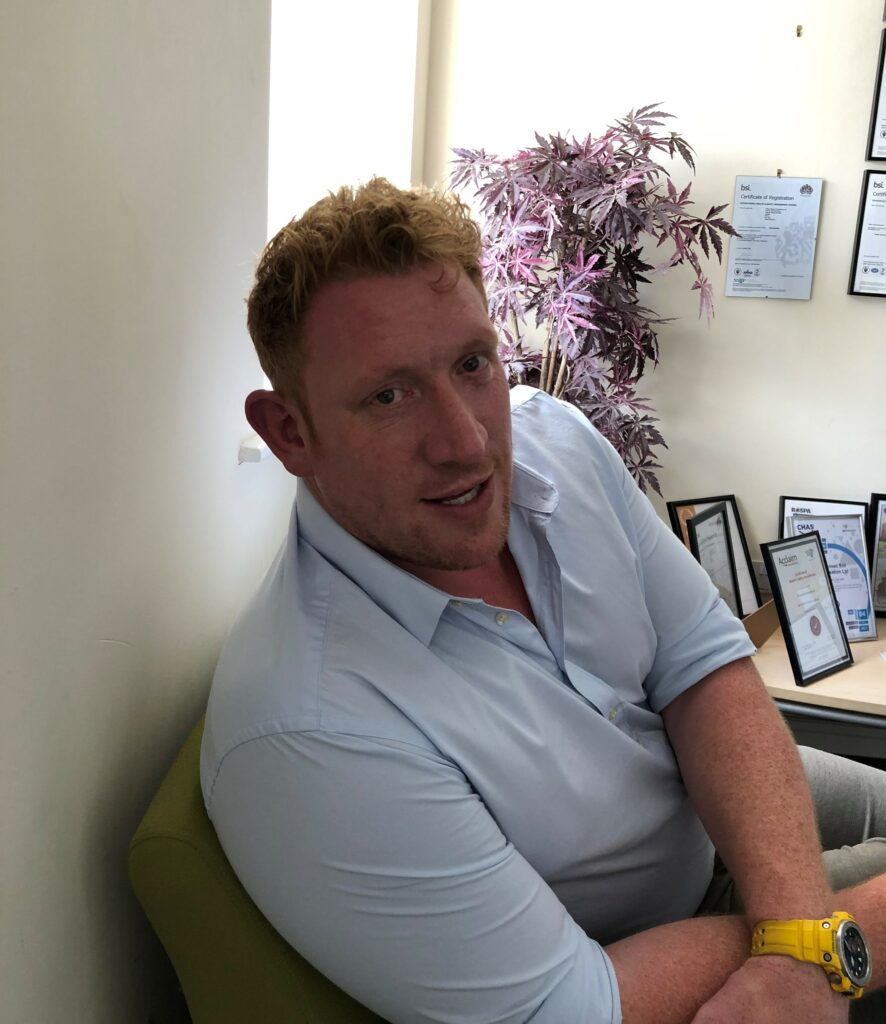 Karl Amos steps up to Associate Operations Director responsible for the operational aspects of the business. Karl, who joined Tritech in spring 2016, manages the work programme and planning for all our service to accommodate customer demands. He also manages our workforce and liaises closely with the plant department to ensure that the rig fleet is maintained and any issues are resolved.
Karl is an accomplished armchair pilot flying model aircraft, helicopters and drones in First Person View format. This means he sees the world from the viewpoint of the machine through a virtual reality headset. Mind blowing!