PINES BURN WIND FARM
Huge milestone acheived on the Pines Burn Wind Farm scheme recently. The final base pour ahead of the Scottish winter as per our Client's request to accelerate.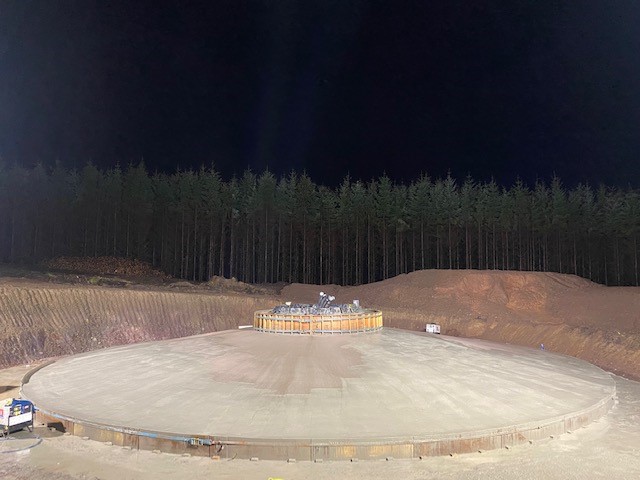 Well done and thanks to everyone involved for their hard work and efforts to get to this point!
The AEY team broke ground for the first turbine base on the 18th August and 12 weeks later all 7 are now cast.
Unbelievable effort to achieve this!