SPI Piling Ltd, were employed to install sheet piles to enable the redevelopment of an old commercial site with one boundary fronting the River Lea in London.
Being surrounded by other properties and structures, some old and potentially unstable, the piles were installed with our silent and vibration-less piler.
This mitigated the potential for damage to the old structures and as the Kowan Stillworker produces no vibration and very little noise, the birds were even nesting on the floating boom surrounding the piling operations.
The works were broken in to two elements:
1: The installation of around 90m of 9m long sheet piles up against the site boundary brick wall to enable the excavation and installation of an attenuation tank.
2: The installation of 100m of sheet piles 10-11m long in the River Lea to form a cofferdam so our client could break out approximately 50% of the existing river wall for a new sheet pile wall formed of 11-12m long piles and to lower the level of the remaining 50% to create a new wetland habitat.
Once the new works have been completed, SPI Piling Ltd, will return to site to extract the cofferdam in the river so the piles can be reused on other projects.
Steel Piling Contractor of Choice!
Mitigating our Environmental Impact.
A lot of projects can cause significant disturbance to the environments they are carried out in. Many things need to be considered within each project with regards to the environmental impact it will have on the local area, both during and after construction has finished.
If these considerations are not made, undoubtedly, the projects would suffer delay and disruption. As such, and as part of the early planning processes, construction methodologies are some of the first considerations.
We have worked in many environmentally sensitive areas, whether these be the inner cities where noise and vibrations to humans are the major concern, but also we have had the pleasure of working in many rural and coastal/ marine environments where our specialist teams adopting the very best technologies can come face to face with Nature in the most unlikely scenarios. This is all made possible by the specific planning required in these areas, and proof that this specialist equipment now interests nature rather than cause distress.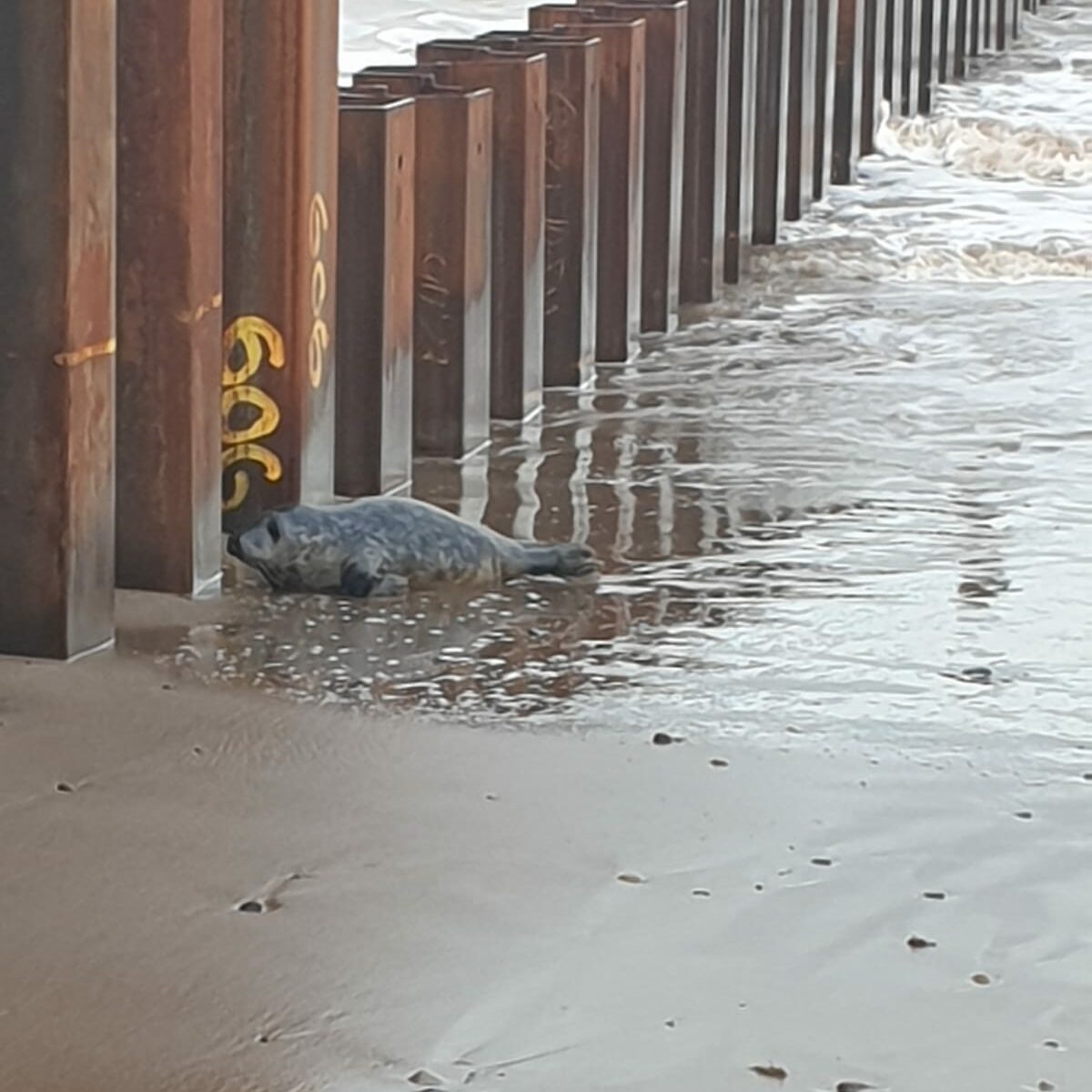 Construction and engineering sectors are considered as one of the main sources of environmental impact in the world. The industry can have direct and indirect effects on the environment.
This is a great opportunity to showcase the projects with environment, Noise, Vibration and Accessibility issues, and why we use the equipment we do.
The TOSA is a silent and vibration free pile press that enables piles to be installed and extracted in sensitive locations, like built up areas with poor or no access, being near unstable buildings or next to registered building; that cannot be touched. Compact in size they are also ideally suited to height restricted sites such as inside buildings or under bridges. They hydraulically press piles into most soil types although, depending on ground stiffness/density, pre-augering or water jetting is sometimes required.
Following the installation of the first three piles from a reaction stand, the press travels along the installed piles using the reactionary force to press the next pile in (instead of using a hammering or vibratory action) creating very little noise or vibration, as you can see from the below photo, this bird felt that comfortable that it decided to set up home.
It is a self-travelling machine and does not need other machinery to assist it – other than a crane that lifts the pile into the chuck of the pile press.
This installation methodology is common in densely built-up areas where basement construction is part of the wider construction project.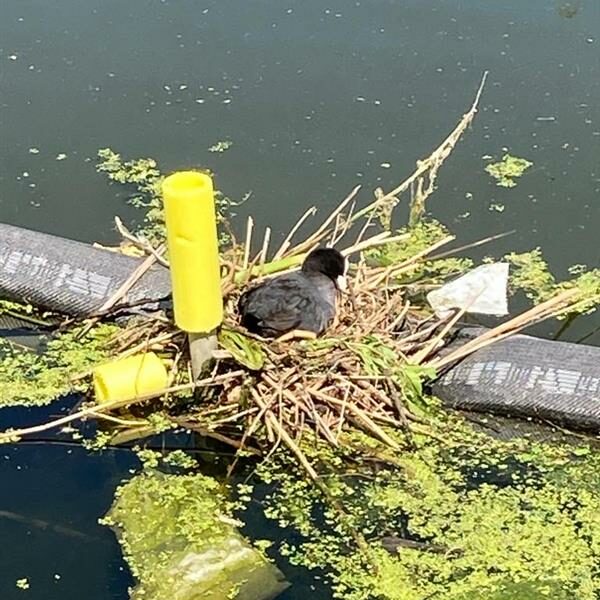 Sustainability just how sustainable is Steel Piling?
Steel sheet pile manufacturers have highlighted that steel piles can be reused between two and ten times without loss of any of their properties. Piles can be extracted from the ground, once they have served their purpose on a project, and can be reused on another site. Should a steel sheet pile have come to the end of its life it is 100% recyclable in an electric arc furnace enabling the material to be transformed into steel products that are of the same or enhanced quality. ArcelorMittal was the first steel manufacturer to conduct a Life Cycle Assessment of its steel sheet piling products and it has also published an Environmental Product Declaration highlighting how seriously it takes its environmental responsibilities.