Standard Fit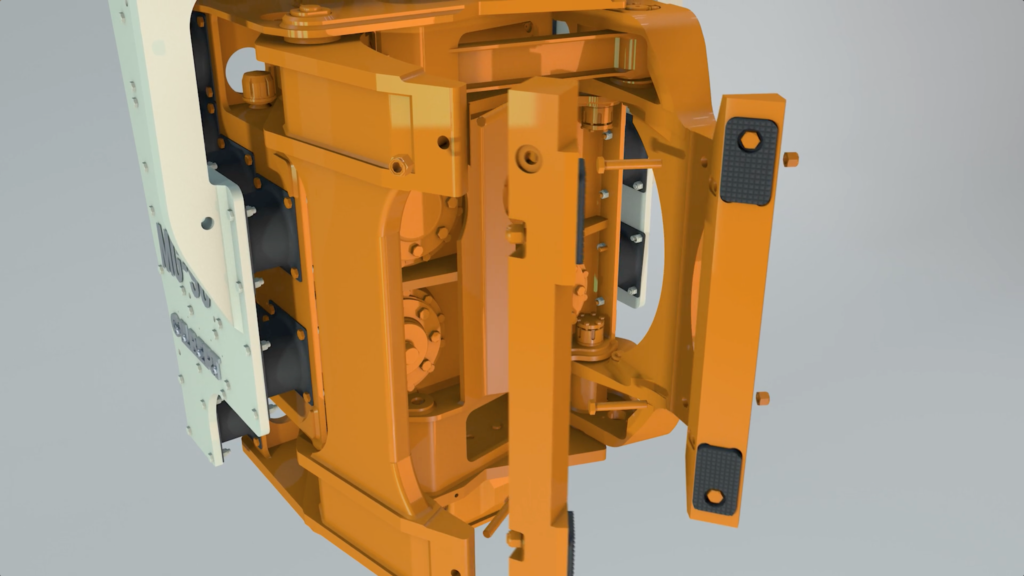 Quick Change
Gilbert Grizzly MultiGrip's exclusive Quick-Change system offers maximum versatility allowing you to handle all types of piles with just one attachment. The patented removable side jaws allow you to quickly change between sheet piling/H-beams to pipes or timber piles in no time.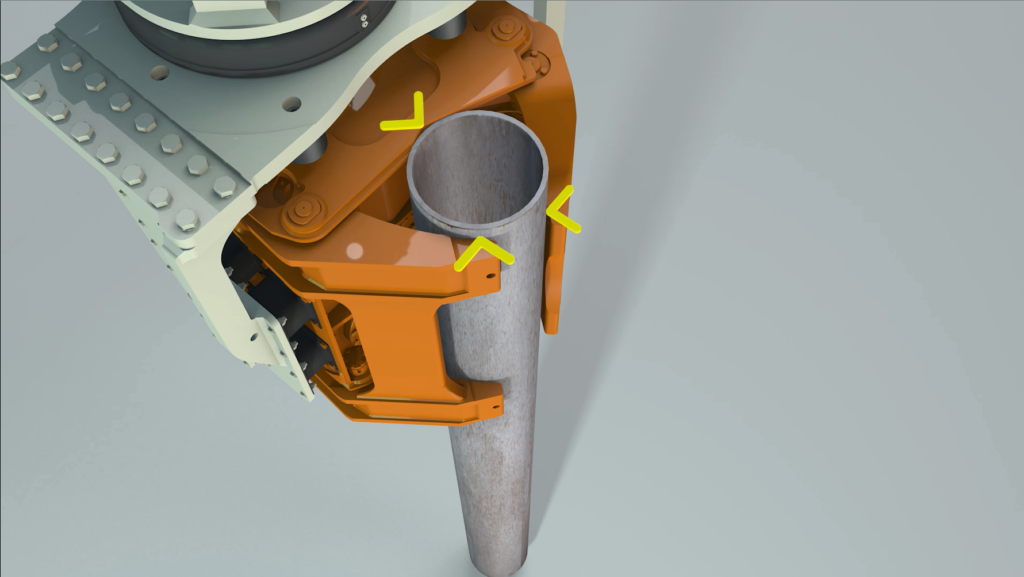 3PAS
The 3PAS technology offers a unique three-point grip configuration. The holding system gives the Gilbert Grizzly MultiGrip a higher maximum holding force and ensures optimal energy transfer from the vibrating unit to the pile resulting in faster and more efficient driving.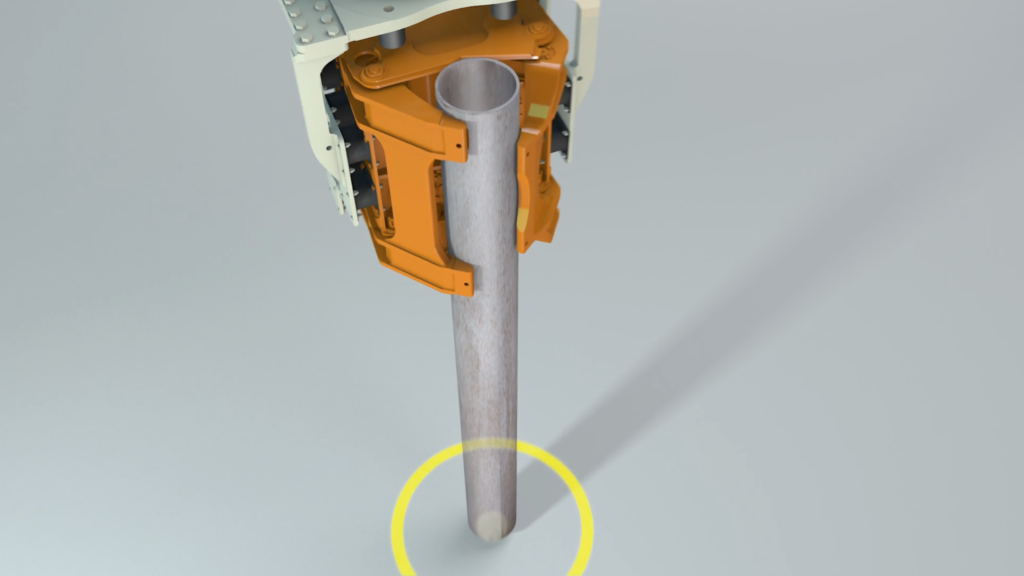 Power Drive
Thanks to the Power Drive technology the pile is directly in contact with the vibrating unit of the vibro so there is no energy loss. The driving force is optimally transferred to the pile which increases the vibration effect in order to accelerate the pile driving process.
Control and Assistance System
The Gilbert Control and Assistance System supplied with the Gilbert Grizzly unit connects the pile driver to the hydraulic excavator. A high-quality ergonomic joystick attaches to the excavator's factory joystick and allows the operator to effectively control all functions of the vibro.
The system is removable and easy to install on all excavator models. The system comes with an Operator Assistance System that indicates the verticality of the profile using an angle sensor that transmits data in real time to an intuitive screen, providing continuous assistance to the operator.
Options
Adjustable Frequency Function
The Adjustable Frequency Function allows the operator to adjust the driving force of the vibro in order to obtain the optimal frequency according to the driving conditions.
Free Floating System
The Free Floating System allows the operator to put the excavator bucket cylinder on a floating mode during the pile driving process using the standard joystick. The floating mode significantly helps in maintaining the initial angle of the pile without having to continuously adjust the movements of the boom throughout the action, resulting in a consistent driving pace.