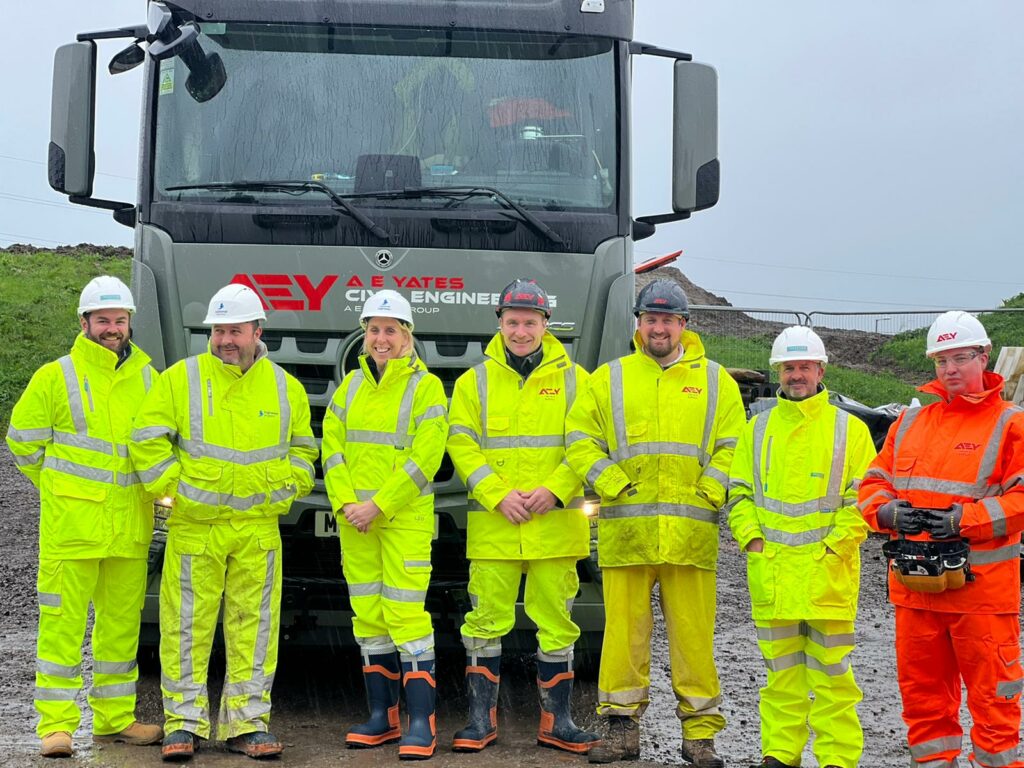 A E Yates are proud to announce that National Highway's regional Director Amy Williams recently visited our Moresby Hall Scheme which is nearing completion. The scheme involves constructing drainage pipes tunnelling through the existing embankment and under the carriageway; A E Yates are also constructing two ponds on either side of the carriageway to help with water drainage.
Our Contracts Manager Ruairi Flynn and Project Manager Dale Barlow, along with National Highways & our SDF partners carried out a full project update where we took Amy on a site tour!
During the site visit we demonstrated our ongoing commitment to health and safety which has involved rewarding site staff with vouchers for complying with health and safety regulations. We also showcased our recently purchased Vacuum Excavator model ESE 8 RD 800 F1 which is 1 of 2 in the country!
This new investment is of interest to our clients as the Vac Ex will minimise accidental damage to buried services that provide links to the local community (water, electricity and fibre optic) which will avoid any delays and added costs.
We received very positive feedback from the visit, so much so, Amy has booked another visit with us in November! As an employee owned company, we value great feedback and we value our partnerships🤝.
This £10 million improvement scheme will:
Provide a safer experience for motorists
Stabilise the embankment and area around the A595 at Moresby
Improve the drainage in the area to reduce the risk of flooding
Carry out maintenance to improve journeys for everyone
Improve biodiversity by planting trees
Improve water quality before it enters the Lowca Beck
Well done to everyone involved!🙌