SPI Piling Ltd, over the years have become a brand name for many clients and contractors undertaking work where consideration is to be given to Canals, Rivers, Inland and Inshore Waters.
These operations are generally referred to as "Marine" due to the nature of the plant required to undertake the works.
There are many options available, but the key to success is that whichever selection is made, that it remains paramount that the correct piling equipment is supported by the "Marine" element, and that the marine element does not override the correct selection of the piling plant required for a successful installation.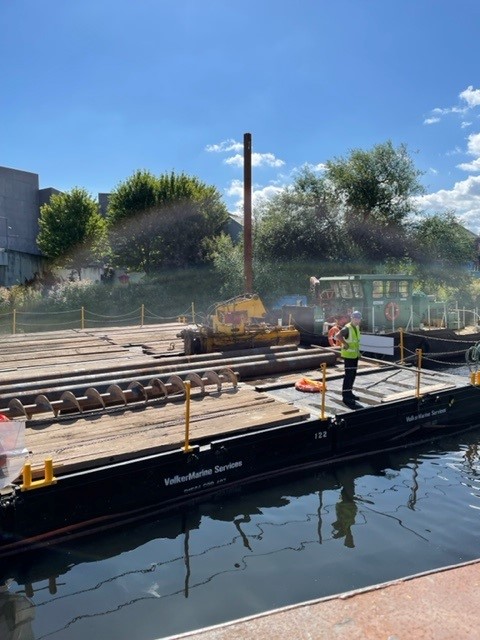 SPI Piling Ltd, are well known for this type of undertaking, ensuring the safety and best possible solution to meet all the needs of the client.
Each and every piece of marine equipment is bespoken to the needs to the contracts and requires careful consideration and safety assessments. This is done by SPI Piling along before and contracts actually starts work, as these types of operations we know generally require other consents, licences, stakeholder and network operator approvals.
Working in any marine environment whether it be Canal, or a Harbour brings upon it its very own challenges as this work type of work then very exposes the works to other risks, such as currents, waves, weather fronts, and the obvious stability risks of being water borne carrying out significant lifting operations.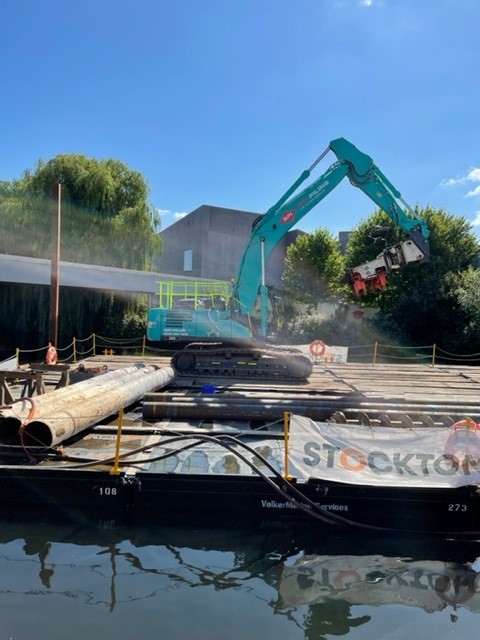 As a well-known brand name, SPI Piling Ltd take account of all these aspects when assessing the suitability of the work. Sheet Piling in these environments is commonplace and requires specialist expertise. SPI Piling also work alongside an extensive supply chain for the provision and operation of floating platforms, jack up platforms and vessels that are required to operate safely and efficiently in these environments, assuring you of the level of commitment to each and every project we assess and undertake.
What ever your requirements in these environments SPI Piling Ltd, remain your "Piling Contractor of Choice"!