Tritech Ground Engineering has been undertaking our own Integrated Foundation System for a number of years now. The system utilises our piles and ground beams to create a full foundation solution. It can also be used to assist with heave precaution and offers a one-stop solution for the whole foundation. It is used with both our precast concrete and steel piles and there is no need for cranes to lift the ground beam into position. The working platform required is just 900mm below finished floor level (1050mm in areas where heave precaution is needed) which can offer significant savings on piling platforms.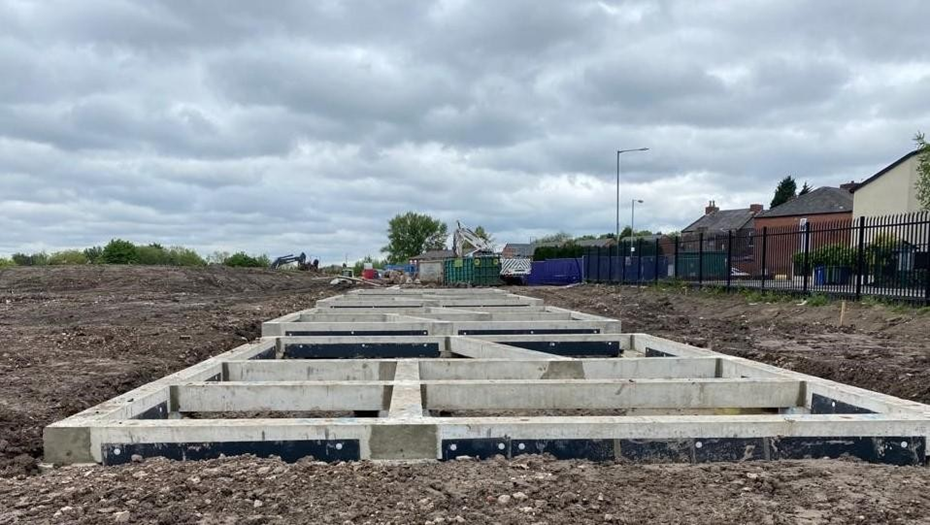 The success of the system, and the other services we offer, means we are currently in the process of expanding our teams and are hiring new rig operatives on both our driven piling and vibro stone column rigs. We do have a few opportunities still open so if you think this is for you please get in touch. After all, team work makes the dream work!
If you have any sites that would benefit from our Integrated Foundation System, or any of the other services we offer –Vibro Stone Columns, Driven Piling (both steel and precast concrete) and Restricted Access Works – we would be happy to discuss best quality and value solutions so please get in touch by phone or on the 'contact' page.

We carry out a large proportion of our work in the residential sector and will be exhibiting once again at a number of the National House Building Council's flagship Building for Tomorrow events starting in Solihull on 24th March 2022. The events focus on informing the delegates of the latest technical and regulatory updates in housebuilding. If you are an attending delegate we would welcome the opportunity to chat about your company requirements and the services we offer that could benefit your business.