Our staff and workforce are focused and experienced at all levels. Management and staff have a variety of civil engineering, geotechnical and specialist backgrounds and offer a completely customer focused approach with the ability to fully understand our clients needs and expectations from conception through to completion.
We offer a nationwide land and marine based service supported by a full design service for both temporary and permanent works. The involvement of design and operational staff produces the most cost effective solutions that are then installed efficiently by our trained and experienced workforce. This, and flexible working arrangements to suit clients, provides a best value service.
Here are some of the projects we have been working on or completed.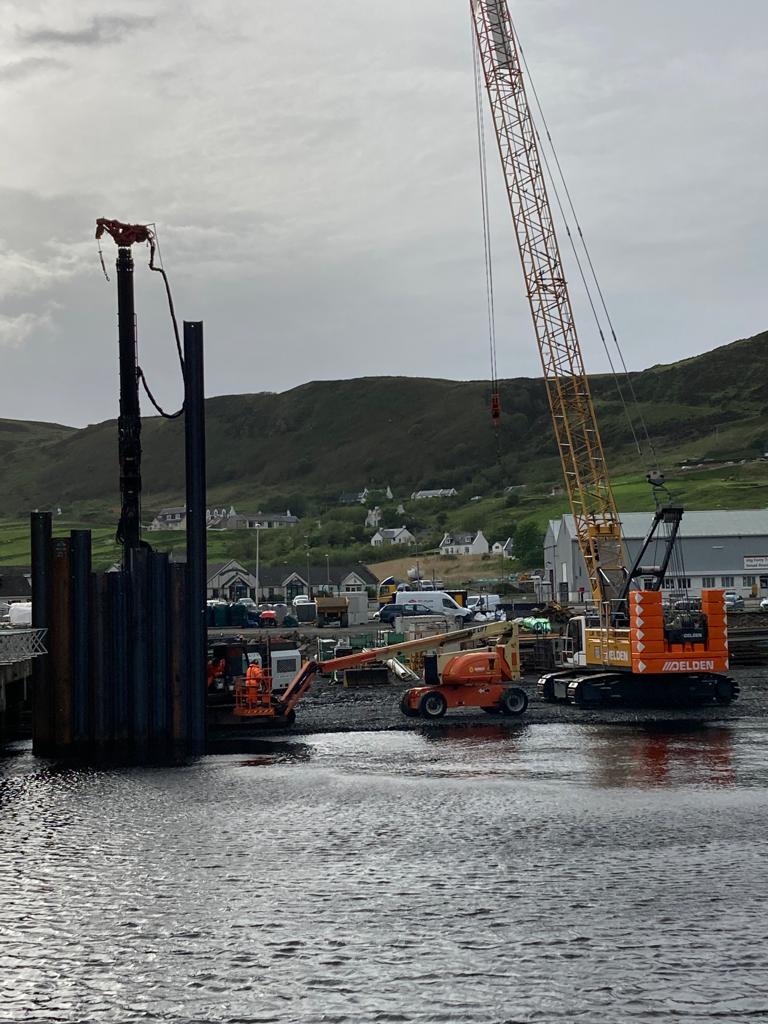 UIG Harbour Redevelopment
SPI Piling are in the midst of multiple mobilisations to UIG Harbour on the Isle of Skye.
Whilst working at UIG for our long standing Client R J McLeod, we will be undertaking a multidiscipline of piling operations.
As you can see from some of our early images we have the ABI TM14/17 Telescopic Leader rig on site to install 240m Larssen Piles to form a new Fish Quay Wall. These works also reclaim some of the existing wetland providing an increased capacity to the UIG Harbour Development.
We will keep you up to date as works progress, but we look forward to sharing our news with you about our other operations working in tandem with our very close network of supply chain partners!
---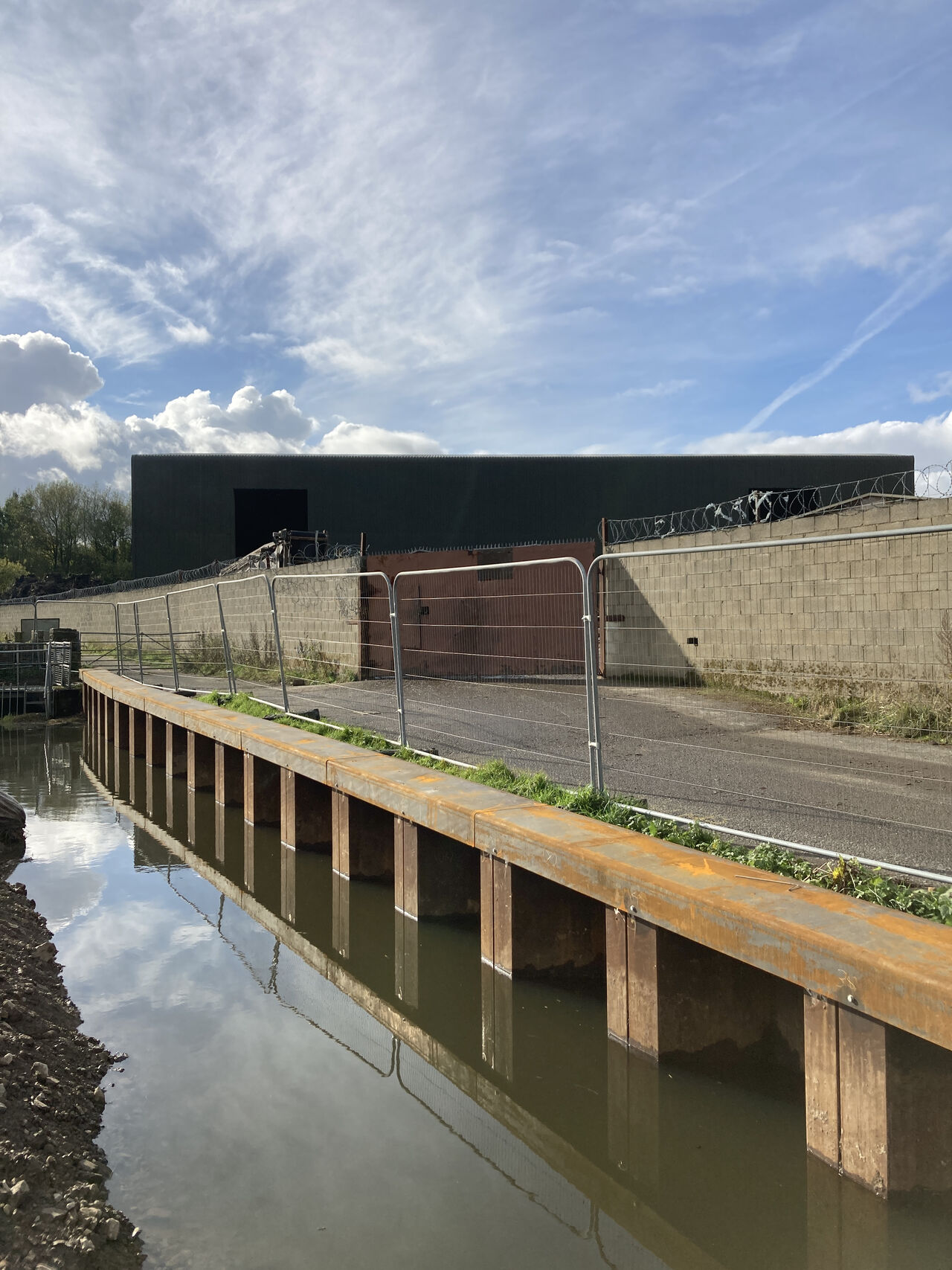 Engine Shed Lane , Skipton
SPI Piling Ltd, have just completed two separate sheet piled flood defence walls in Skipton, Yorkshire. All sheet piles were installed in pairs using our own AMB TM 14/17 Telescopic Leader Rig and then finished with a bolted steel capping beam.
Jet filter weep holes were then fitted to allow ground water to travel through the wall and into the rock armour drain without any loss of materials from the active side.
Both the Leader Rig and crawler crane had to be partly disassembled and then reassembled on site to overcome weight restricted bridges surrounding the piling location.
---
Framilode FPS, Gloucester
SPI Piling Ltd, have completed the installation of 250m long flood defence wall in Gloucester.
All piles are now backfilled and doing there job protecting the local community.
The piles were installed using our 35t excavator and Movax vibratory hammer along with the DX25 Impact Hammer.
SPI Piling Ltd, also closely monitored the vibration and noise levels in real time throughout the works, using our cloud-based alert system owing to the local badger setts and nearby homes.
---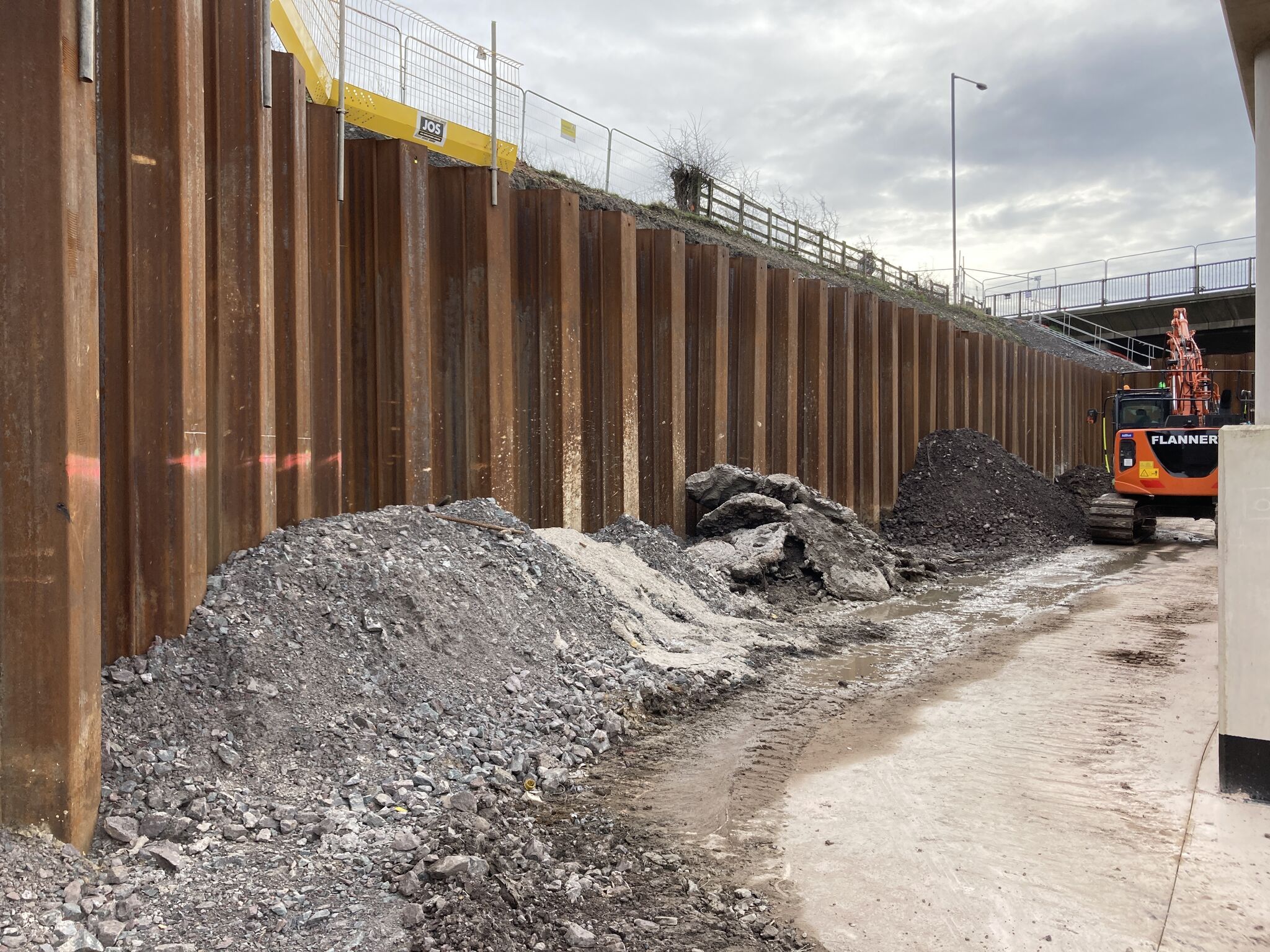 M6 Junction 10 Bridge Abutments
SPI Piling Ltd were employed for the design and installation of sheet piles for a retaining wall on the M6 Junction 10 to facilitate the construction of the bridge foundations for our clients roundabout widening scheme.
All piles were installed using one of our 35t Excavator utilising our Movax Vibratory Hammer and DX25 Impact Hammer.
Another great job by our site team proving an economical and swift solution.
---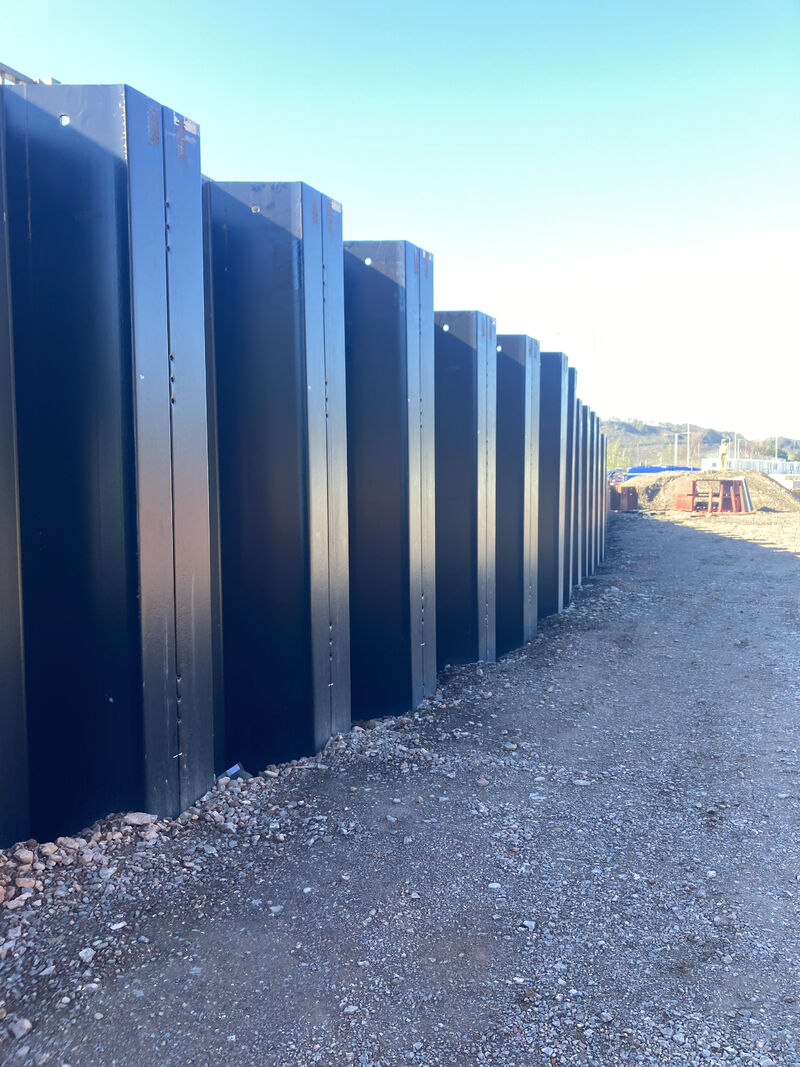 Taffs Well, Cardiff
SPI Piling Ltd, have installed another replacement sheet pile retaining wall in Cardiff with surface protection to the outside face and not a scratch on there.
---
A2 Slip Road, Thannington
Here is SPI Piling Ltd.'s, brand new silent, vibration-free Kowan ZU100 installing 170 single Z piles in Canterbury, Kent
The pile lengths range from 16m long to 12m long.
All piles were installed on nights, working on a road closure.
---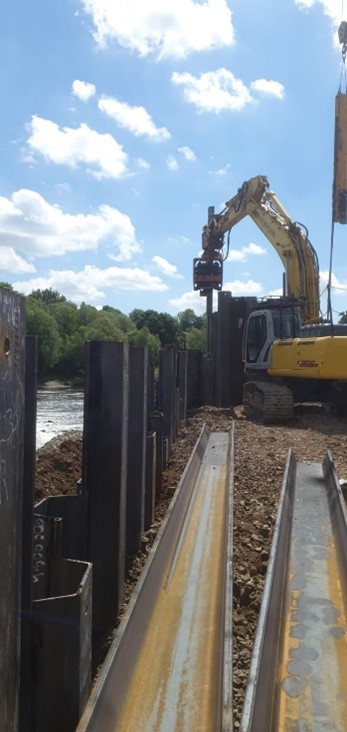 Pershore FAS, Worcestershire
Here's a 90m long steel sheet pile flood defence wall installed by SPI Piling Ltd, in Pershore, Worcestershire, finished with the welding steel capping bean.
Another exceptional installation by our site team.