SPI McGrattan opened our Scottish office over 18 months ago – we can scarcely believe it ourselves! Since locating the Scottish arm of SPI Piling in Belshill we haven't had time to draw breath. Re-establishing relationships and building new ones has seen performance exceed all expectations and the future looks rosy. When you bear in mind that most of the work has been carried out under Scotland's pandemic restrictions this is even more impressive. Starting out with a management team of two General Manager Dave Gardner has tripled the size of the team which is ably supported by supervisory and site staff. Some of the highlights of the first 18 months are;
Ola Pier, Scrabster
The works consisted of the installation of over 400m of combi and steel sheet piling walls around the existing pier to provide better berthing and loading facilities within the harbour. Over 3,700t of piles were delivered direct to site by vessel. Tie bars were also supplied and installed. The works were carried out on two fronts using conventional methods off the existing pier utilising piling gates supported by 300 & 160t crawler cranes.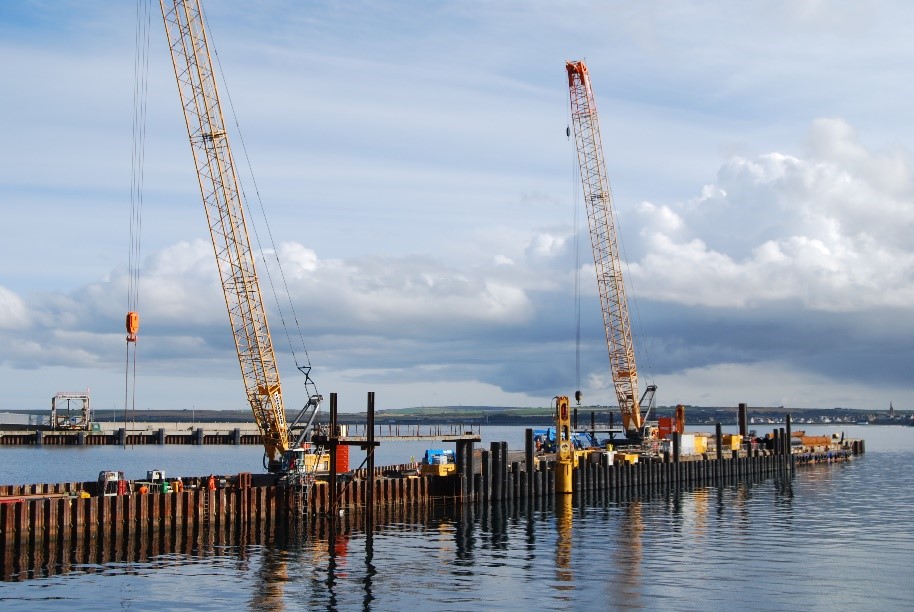 ---
GAIA Wright St. Bridge Temporary Works, Glasgow
We designed and installed two 18x14m riverbank cofferdams on White Cart Water to accommodate the construction of the new Wright Street Bridge piers as part of the Glasgow Airport Improvement Area (GAIA) Project. The cofferdams were designed as a piling platform to support the subsequent CFA piling operation and tidal working was required with attendant loading cases facilitated.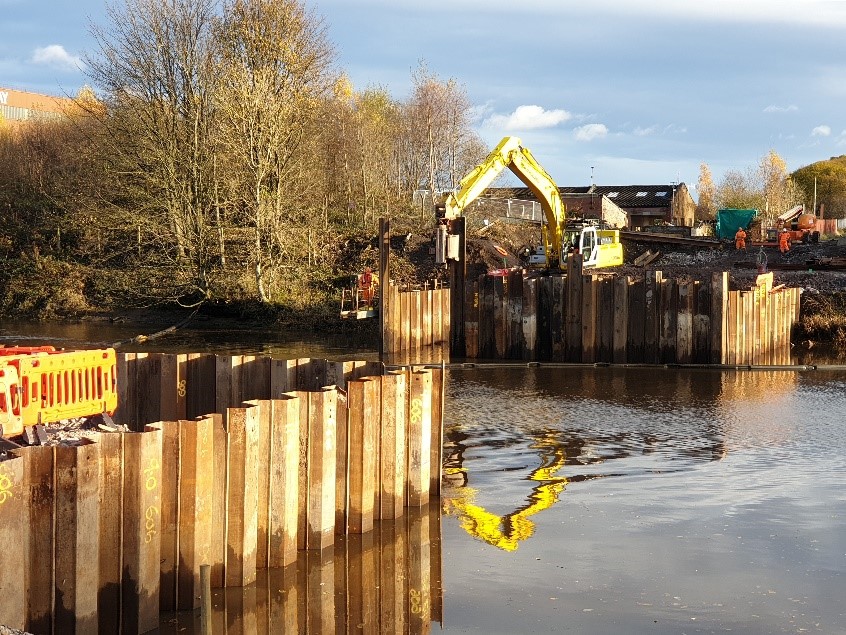 ---
Stockingfield Junction, Glasgow
We installed seven new canal bank walls and two temporary works cofferdams on this project for Scottish Canals. The piles were driven by a sidegrip hammer attached to our 35t excavator working from floating plant. The works provide future access to the canal banks and were part of a regeneration scheme in the area which included the installation of a new footbridge. The completed project will allow access to the canal banks of the three canals on the network that meet at the junction.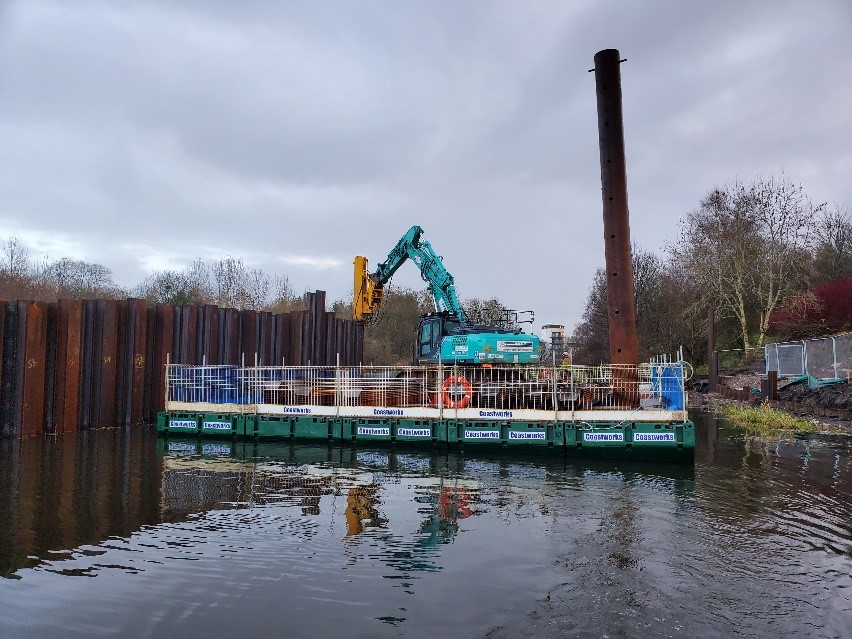 ---
With works ongoing on a number of projects and a good order book the future is positive for the continuing development and growth of the regional business unit. We are aware that building market share in the civil engineering, construction, water, rail and marine sectors in the Scotland will assist with continued growth. We aim to achieve this by building stronger relationships with existing and new customers, providing well engineered technical solutions, professional management of projects and continuing to provide a wider service offering, range of techniques and plant and equipment than is regionally expected. Dave and the team can be found at;
Suite 1/1,
Willow House
Kestrel View
Strathclyde Business ParkBellshill
ML4 3PB
01698 464060
Dave Gardner, General Manager – Scotland dave.gardner@spi.co.uk