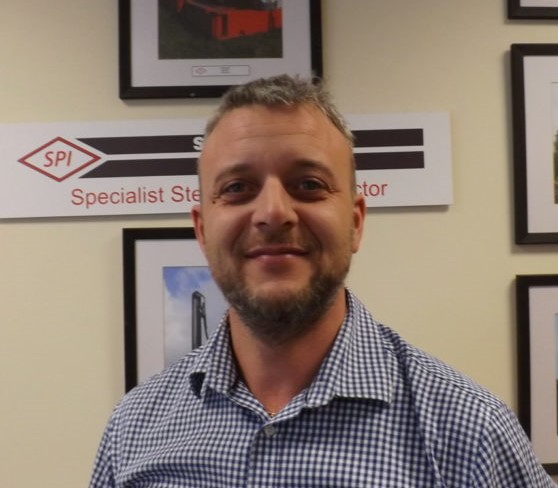 SPI Piling Limited, would like to thank our staff, project managers and ground engineers for their courage and dedication in working through the pandemic. They have continued producing a high standard of work, in accordance with government guidelines and Standard Operating Procedures, during this difficult time. Although COVID-19 is having a big impact on many construction projects thanks to the dedication of our teams, working remotely and away from home, we have been able to continue working on projects and contributing to the national economy.
We are currently engaged on exciting projects, some on site and a number coming on line in the next few weeks, which we look forward to showcasing. We are also working very hard behind the scenes with a number of our clients and our extensive supply chain to ensure projects are delivered safely and on time.
All piles have now been installed on the Tolmount landfall project at Easington. Our cofferdam, created to allow the landfall works for a new gas pipeline, stretches from the cliff face to 40 metres beyond the low water line. The project, which has involved the installation of around 800 tonnes of temporary steel supplied and installed by us, has gone extremely well considering the weather, ground and logistical challenges that tidal projects during the winter season have an unpredictable habit of throwing in the mix. All those involved are to be congratulated on a job well done.
Our Swansea Tidal Basin project continues with the installation of client supplied sheet piles by conventional methods. The works form part of the much larger redevelopment of the tidal basin.
In Newcastle we are currently installing 457mm diameter steel tubular piles and new sheet piled walls at Neptune Quay. The adjacent images shows 457mm diameter CHS (Circular Hollow Section) bearing piles being driven through the existing quay deck as part of the new quay construction.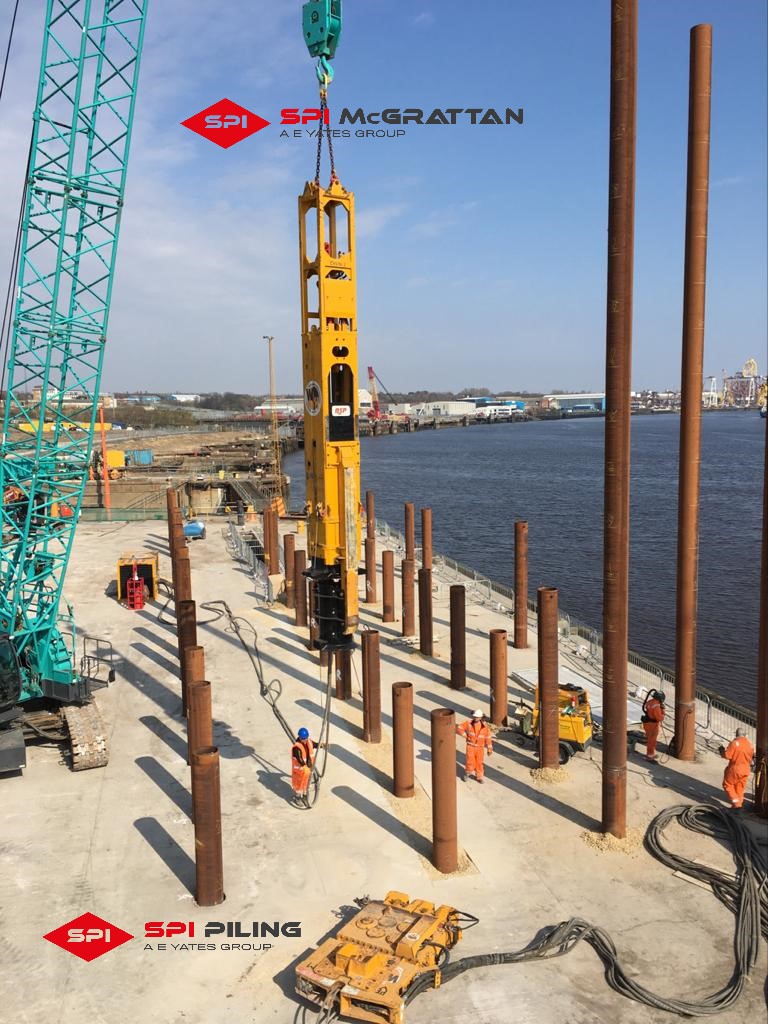 SPI Piling Ltd, offer our customers a full design, supply and installation service (as we have for over 20 years). We are currently carrying out a variety of projects across the UK providing robust temporary works solutions in addition to the installation of permanent solutions. The above projects demonstrate the range of techniques we offer.
Whatever your steel piling requirements we have the skills, expertise and pile stocks to meet them. We would welcome the opportunity to discuss potential solutions with you – please get in touch via telephone or through our website.