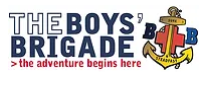 The Boys' Brigade is a church based youth organisation.
https://1swbbcoy.wixsite.com/1swbb/post/camp-2022
AEYates Charitable Trust, donation was given to the Saffron Walden branch, this helped towards the cost of the summer camp on the Isle of Wight in August 2022.
The activities on camp alongside going to the local beach on numerous occasions included karting, paddle boarding and laser tag. The boys also presented a concert at the end of the week with sketches made up by themselves.