A E Yates Civils are proud sponsors of Lancashire Mounted Games Association and have been for the last 4 seasons.
Lancashire MGA has competitive teams across the age categories and compete all over the country from March through to October at National level. Some individuals and Pairs also compete at World level.
To keep them busy throughout the winter, Lancashire MGA hosts its own trilogy of Pairs competitions at the fabulous Myerscough International Arena near Garstang.
Riders come from all over the UK to compete here.
Lancashire Mounted Games Association have had an extremely successful year last year – as one of the smaller clubs across Great Britain they have 3 members who have been selected to ride on national teams and two Alumni, who also join them in some of the most prestigious international competitions this season!
Thanks to the support from A E Yates the club is able to support a diverse group of young riders to the very top level in this sport. The club is growing from strength to strength with many of their experienced members taking active roles in supporting the development of younger more novice riders – a culture in which all their young members feel valued and are encouraged to aim high and reach their full potential.
As a club they train weekly and are at all Mounted Games competitions throughout the season – which involves being away most weekends between April & October.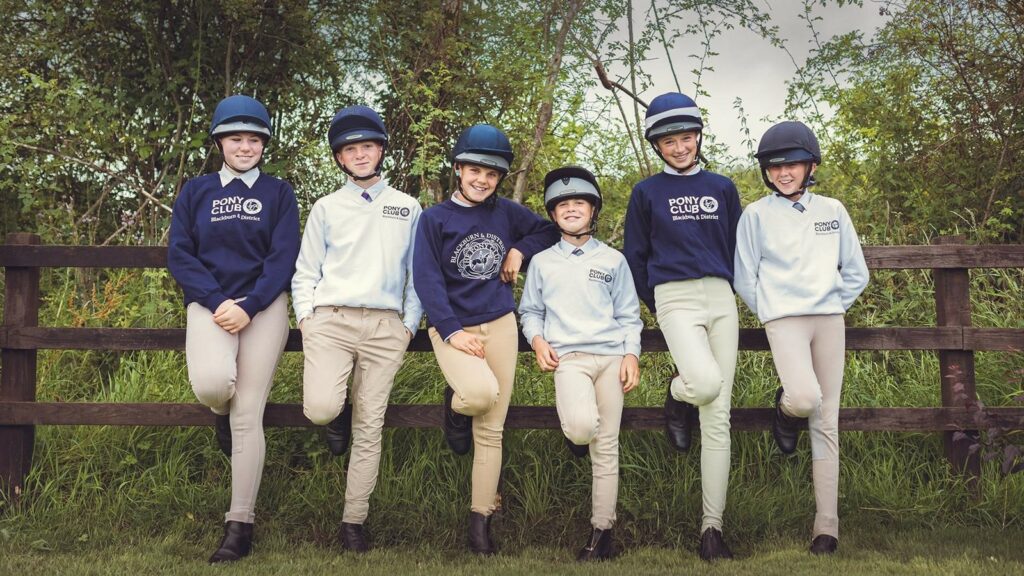 They have three under 12 teams, two under 15s teams and an U18 team, which their squad fill at these events. This is a huge commitment from not only the riders and their families but also for all those involved in administrating and organising these activities, which are all done on a voluntary basis.
The club could not be what it is, if it wasn't for for so many young people without the passion and dedication of these volunteers and the generosity of A E Yates – their members and volunteers are truly thankful. They look forward to keeping everyone updated throughout the year and the new season with their plans but if you can't wait until then why not head over and like their Facebook page where you can see what the teams get up to!! @LancashireMountedGamesAssociation
A E Yates Ltd also sponsors rider Will Atkinson age 16. Will started his mounted games career riding for Lancashire MGA before moving onto to South Wiltshire Warriors in 2021. He also rode for Blackburn Pony Club, and was captain of their Prince Philip Cup team that went to Horse of the Year Show in 2021. Now too old for Pony club mounted games, will concentrates on MGA.
Will has been selected to ride for the North of England team for the last 3 years and recently has been selected to ride in the Under 18 England team at the World Team Championships in Melbourne Australia later this year.