Tritech Ground Engineering have recently completed the final tranche of a project we have been undertaking across numerous phases in Hesketh Bank; and even with the departure of the recent sunny weather, and the return to our normal rainy summers(!), we have been installing our integrated precast foundation system to support 47 new homes and associated garages.
To ensure the best value-engineered solution, we have designed and driven 500+ piles of predominantly precast construction, utilising steel piles where localised ground conditions warranted, and protected those foundations within areas of ground heave potential. Supplying over 2,000 metres of precast beams to provide the tailored foundation for each new home, Tritech Ground Engineering have liaised closely with the client to ensure their programmed deliverables were completed to achieve their required build route for each quarter.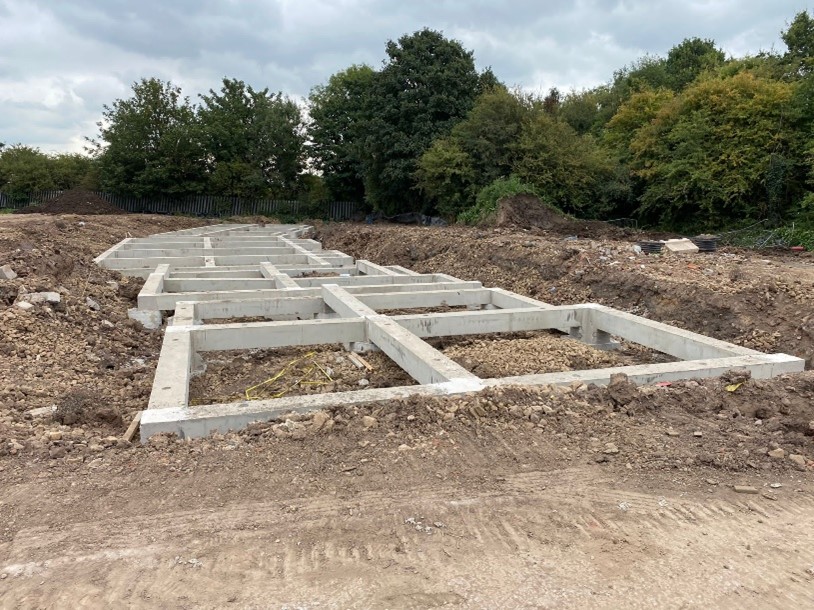 The piles were driven by the latest addition to our plant fleet, the Banut 300, part of our range of smaller driven rigs which offer the potential for substantial savings to clients by minimising the depth of the working platform required.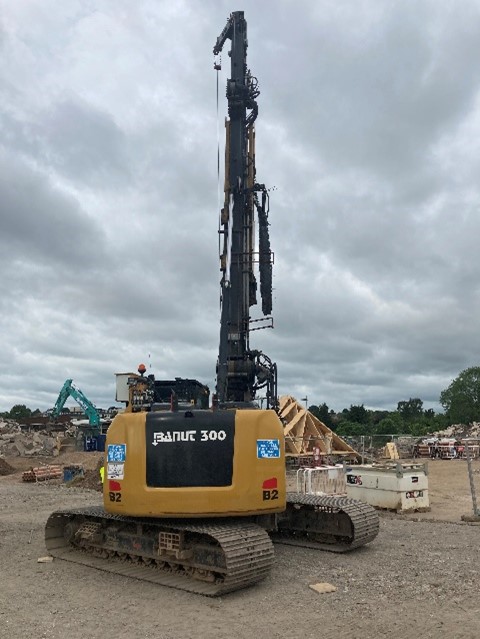 The offsite manufacture of the beams in controlled factory conditions assures quality of the product for tolerance and durability, in addition to ensuring that programme schedules are largely unaffected by weather conditions. It also reduces the carbon footprint of the system by utilising GGBS as a cement replacement in the mix.