Combined Soil Stabilisation have recently completed a project on Southampton Airport for Volker Fitzpatrick
A supersonic response was required due to a late change of method from batched and paver laid HBM to mix in place HBM as the foundation to increase the length of the current runway.
As the stabilisation works were on a live airport every operation had to be undertaken through the night after the last plane had landed and completed well before the first departure the following day.
The works re-used previously laid HBM and by adding cement and water we achieved a high compressive strength Hydraulically Bound Material all placed to the tight trim tolerances required.
Heavy compaction was achieved using our new 20t HAMM CCC roller followed by a 120 roller for a super level finish. This was followed by a bitumen curing emulsion to seal the layer to ensure curing was optimised.
All the works were completed in a very short timescale due to the airports requirements to get the extra length on the runway to allow for more planes and passengers to use the airport.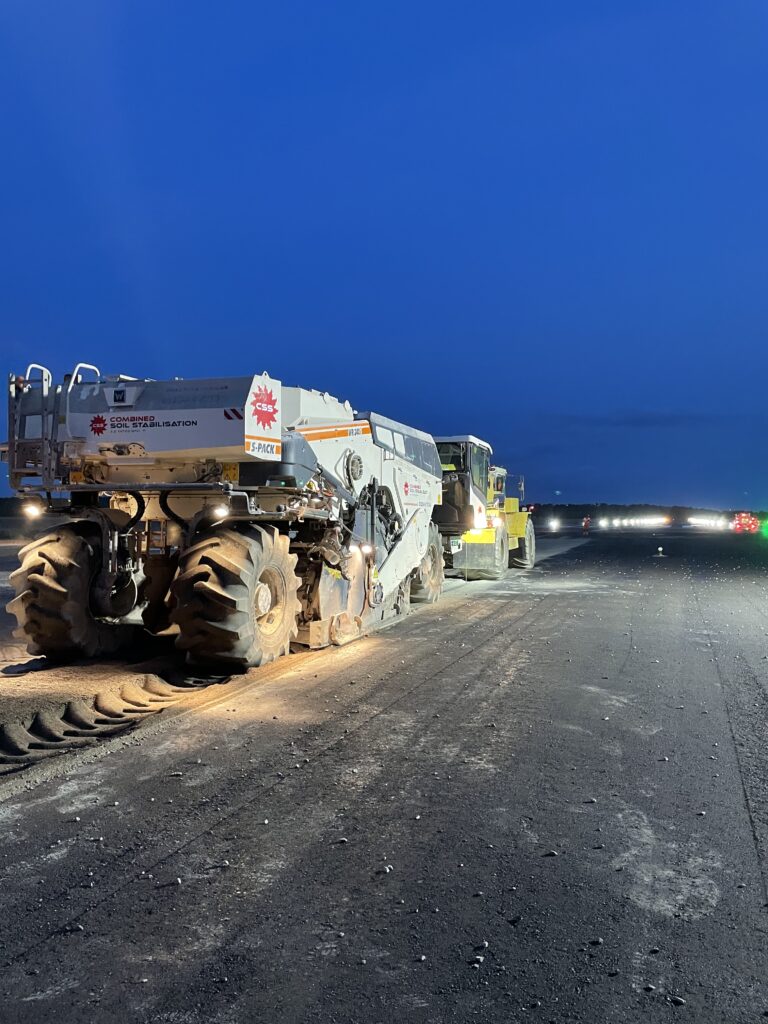 If you need any stabilisation works undertaking, please contact the industry leaders at delivering all types of stabilisation works on 01204 675104 or sales@combinedssl.co.uk